Renewable Energy Development: 600 Megawatts Awaited From Small Hydro Dams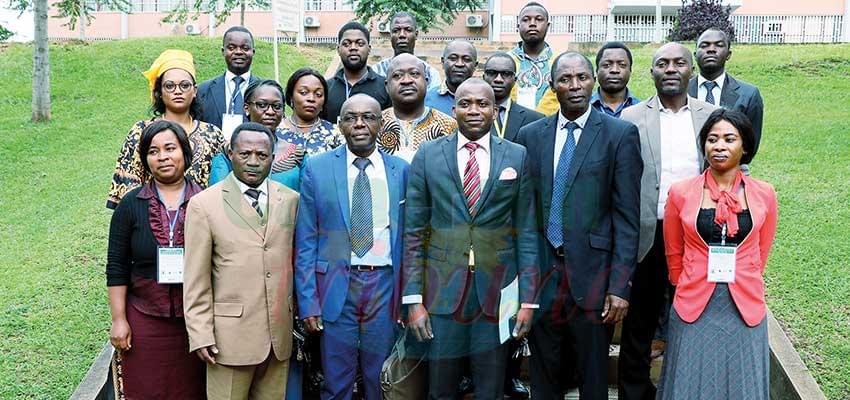 A two-day Geographic Information System mapping workshop held in Yaounde from August 7-8, 2019.
Cameroon has immense potential in renewable energy development, with a whopping 600 megawatts of electricity available from small hydro-power dams in all of the country's 58 administrative divisions. The disclosure was made in Yaounde on August 7, 2019 at the opening of a two-day workshop on Mapping of Small Hydro-power Potential Sites in Cameroon on the Geographic Information System, GIS. Atabongfack Maurice, the United Nations Industrial Development Organisation, UNIDO/Global Environment Facility, GEF Focal Point in the Ministry of Water Resources and Energy, MINEE, said all of Cameroon's small hydro dams could be developed at the cost of 600 billion FCFA. Atabongfack stressed the cheaper cost of small hydro-power development as compared to other energy sources.
About 200 potential small hydro- power sites have been identified in the country, experts say. "Almost all of Cameroon's 58 divisions are named after rivers, meaning the country has vast hydro potentials spread all over," noted Atabongfack. According to Dr Joseph Kenfack of the National Advanced School of Engineering, mapping small hydro-power potentials is important for development planning. Moreover, the posting of such data on Google Map will ease work for potential foreign investors as they can already begin making preliminary simulations before arriving in the country. Opening the workshop, Valerie Nkue of the Ministry of Water Resources and Energy, said 50 Cameroonian engineers have with the collaboration of UNIDO been trained on small hydro energy mapping. With 10 of them getting set to train others in the regions.
Meanwhile, feasibility studies on two pilot small hydro-power dams are underway in Bafang in the Upper Nkam Division of West Region and Manjo in Moungo Division of Littoral Region. When completed, it will be up to government to develop them or look for investors. According to Atabongfack Maurice, big hydro dams take much time and money to construct. So renewable energy, especially from small hydro plants, is the short term solution to the problem of insufficient electricity generation in Cameroon. President Paul Biya at the 2015 United Nations Climate Change Conference, COP 21 in Paris, France, pledged that Cameroon will ensure 25 per cent renewable energy content in its overall power generation. "Out of this amount, 600 megawatts are available from small hydro power plant development. As at now, Cameroon has not yet developed up to 2 per cent of all renewable sources. So, the untapped potentials are enormous," Atabongfack added.
Same category