Cameroon-CEMAC : Growing Security, Peace Cooperation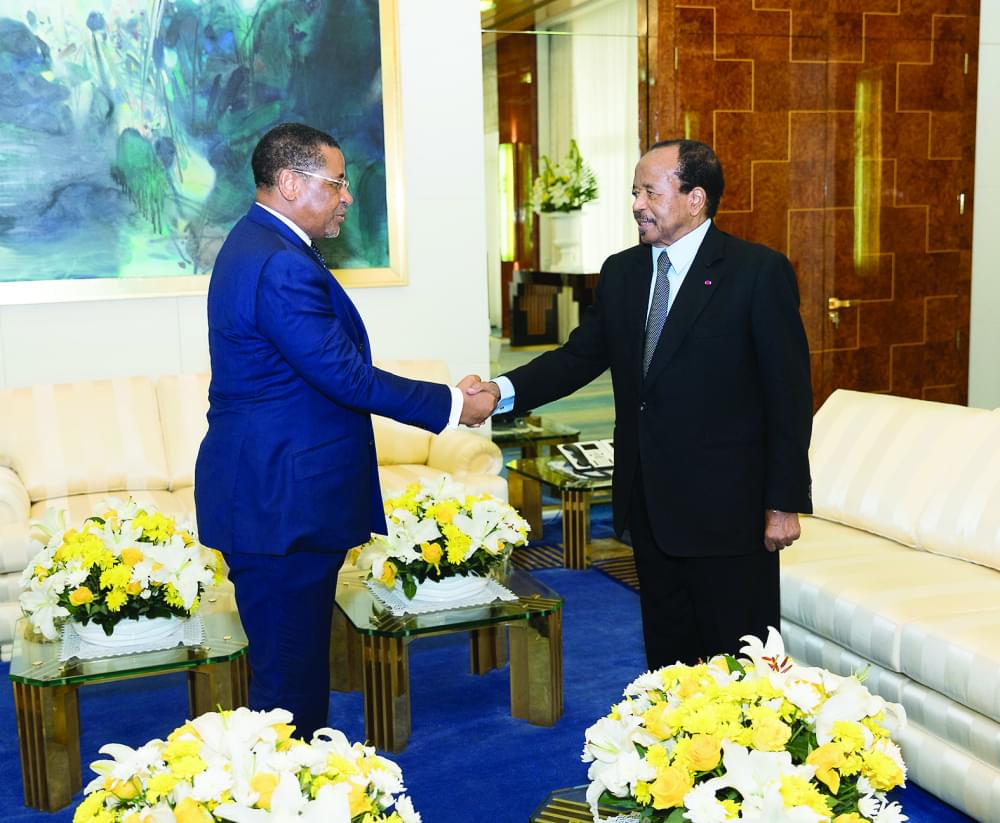 President Paul Biya on September 26, 2019 had discussions with the Chairperson of the CEMAC Commission, Daniel Ona Ondo.
Cooperation ties between Cameroon and the Central African Monetary and Economic Community (CEMAC) has been growing from strengthen to strength and the Unity Palace talks between President Paul Biya and the Chairperson of the CEMAC Commission, Daniel Ona Ondo was another opportunity to deepen the cooperation ties.
Read also :
Coopération Cameroun – France : visions partagées
Cameroon is one of the founding members of the six-member zonal grouping and represents its economic locomotive. The visiting CEMAC Commission Chairperson reiterated Cameroon's position during the September 26, 2019 Unity Palace discussions. President Paul Biya is the current chair of CEMAC, hence the person piloting the most cherished economic integration ambition of the six member States of the organization. It is for this reason that Daniel Ona Onda came to discuss the socio-economic situation of the organization with him. The CEMAC Community Parliament is also headed by the Senior Deputy Speaker of Cameroon's National Assembly, Hon. Hilarion Etong. As testimony of being the economic life-wire of CEMAC, Cameroon hosts the head office of the Bank of Central African States (BEAC) which serves as the central bank of the member States.
Read also :
Cameroon-France : Exemplary Development Partners
The key position of Cameroon in the CEMAC zone came under discussion between President Paul Biya and Daniel Ona Ondo. The CEMAC official used the discussions to congratulate President Biya for convening the Major National Dialogue intended to solve the crisis that has greatly hit the North West and South West Regions of Cameroon. He reiterated that any security and peace problems in Cameroon will have repercussions in the other member States of CEMAC. Cameroon indeed a junction country in the CEMAC zone and also an access way for landlocked Central African Republic and Chad to the sea. This is through the Douala-Bangui and Douala-N'Djamena road Corridors respectively. Cameroon equally serves as a breadbasket of the CEMAC countries such as Gabon and Equatorial Guinea. It is also linked to the five other member countries of CEMAC by road.
Read also :
Relance des projets Mbalam et Nabeba : une volonté de fer
Same category