Forest Elephants : Cameroon Loses 70 Per cent Of Its Population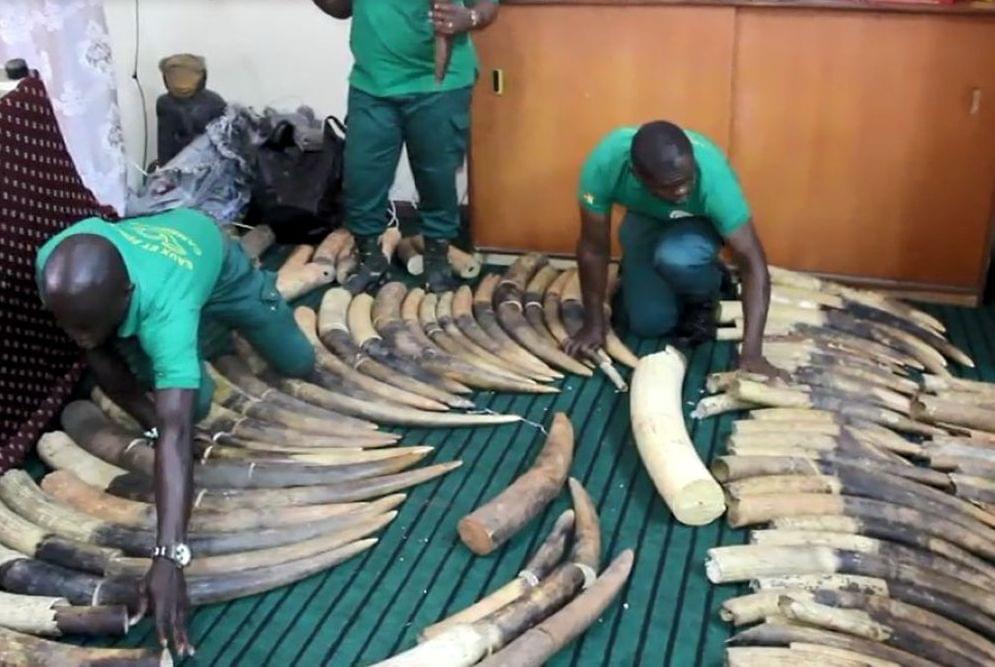 A recent report by the World Wide Fund for Nature, WWF, explains why so many elephants were poached in less than 10 years.

Thanks to poachers, the number of forest elephants in Cameroon dropped drastically between 2008 and 2016, says the World Wide Fund for Nature, WWF, in a recent wildlife surveys report. According to Clotilde Ngomba, WWF Country Director for Cameroon, the studies were carried out between 2014 and 2016 in conjunction with ministries of wildlife in Cameroon, Gabon, Congo Brazzaville and the Central African Republic, CAR.
Covering a total area of 10 million hectares, the surveys, which included large mammals like chimpanzees and gorillas, show a 66 per cent drop in the number of forest elephants that regularly visited protected areas, logging concessions, hunting zones and other secure areas in the southern part of Cameroon. Most hit was TRIDOM, the cross-border protected area covering the Dja, Odzala and Minkebe national parks in Cameroon, Congo Brazzaville and Gabon respectively. Here, 70 per cent of elephants were decimated in less than 10 years – from 2008 to 2016.
Clotilde Ngomba attributes the alarming development to poaching for ivory. "The illegal trade in ivory is more and more undertaken by organised criminal gangs in connivance with highly placed officials. One of the major reasons for this trade is the increasing demand for ivory from Asia, which has resulted in a hike in prices of tusks on the local black market," she explained.
Apart from the killings in protected areas in the southern part of the country, high-scale poaching is also taking place elsewhere in the East and North Regions where 200 elephants were massacred in 2012 in Bouba Ndjida National Park, the WWF official recalled. Surveys conducted in 2015 by the World Wide Fund for Nature and Cameroon's Ministry of Forestry and Wildlife put the country's forest elephant population at about 6,400, the WWF Cameroon Director disclosed. "If nothing is done, Cameroon's forest elephant population risks becoming extinct in the next 10 years," Clotilde Ngomba warned.

Same category