Mgr Abraham Kome : Church Leader Committed To Peace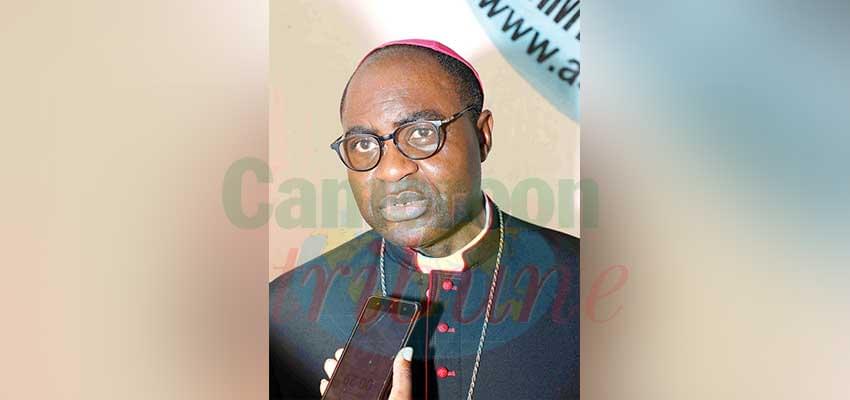 Bishop Abraham Kome already enters Cameroon's history records as a Catholic priest who committed to peace, return to normalcy in the North West and South West Regions and the general development of Cameroon.
Before being designated the First Vice Chair of the Major National Dialogue that took place from September 30 to October 4, 2019 at the Yaounde Conference Centre, he had earlier demonstrated his commitment to lead the church in search of peace in Cameroon when he led the delegation of the National Episcopal Conference of Cameroon for the pre-dialogue consultations with the Prime Minister, Head of Government, Chief Dr Joseph Dion Ngute during which the Catholic Church in Cameroon submitted its peace proposals.
Born on July 2, 1969 in Loum, Littoral Region, Bishop Abraham Kome was elected President of the National Episcopal Conference of Cameroon during its 44th general assembly meeting on May 3, 2019 to replace Mgr Samuel Kleda, Archbishop of Douala. He was on June 6, 2017 appointed the Apostolic Administrator of...
Same category