Sandball : Inter Star, Joss Emana Are Winners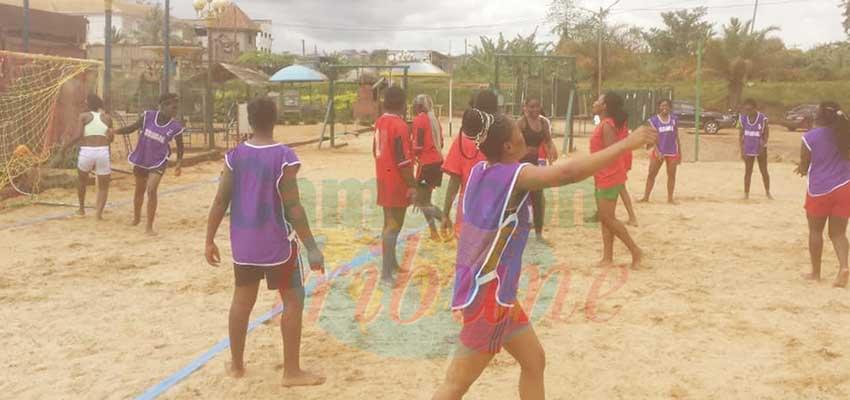 The first edition of the National Sandball Tournament ended in Yaounde on Sunday, October 20, 2019.

Joss Sand Ball Club of Emana (men) and Inter Star of Mendong (women) are the winners of the first edition of the National Sandball Tournament that ended in Yaounde on Sunday, October 20, 2019. Organised by the National League of Beach Handball, the competition brought together four teams from Yaounde. Inhabitants of Yaounde and its environs thronged the competition venue to watch young Cameroonians display rich talents in a sports discipline which is still new to the Cameroonian public. Four teams; (two men) and (two women) took part in the competition. Last weekend's competition was mainly reserved for the semi-final and final matches.
In the men's final Joss Emana beat Inter Star 2-1 sets in a tough encounter that kept fans on their feet screaming and cheering the players. Even though it was the first national tournament, both sides showed proof of a mastery of the game and the determination to learn more. The game ended on a draw and had to extend to tie break to separate the teams. The President of the National League of Beach Handball, Jocelyne Toudou Toube said the objective of the competition is to promote the discipline and encourage more people to be interested in the sandball and even represent Cameroon in the international scene. She expressed hope that this year's edition will be the first in a long series of competitions.
Sandball is derived from handball and is played with four players in reduced court of 15m long and 12m wide. Sandball and Beach Handball are the same discipline which is played on sand and with bare feet. Beach Handball is played on the banks of the sea or the river whereas Sandball is played far from the water. The Representative of the Divisional Officer of the Yaounde IV Subdivision, Soh Mvogo, expressed satisfaction with the talents of the players. He congratulated the organisers for their efforts in developing the sports in Cameroon and that the initiative is worth encouraging.

Same category