Parliament : Determinant Session Opens Tuesday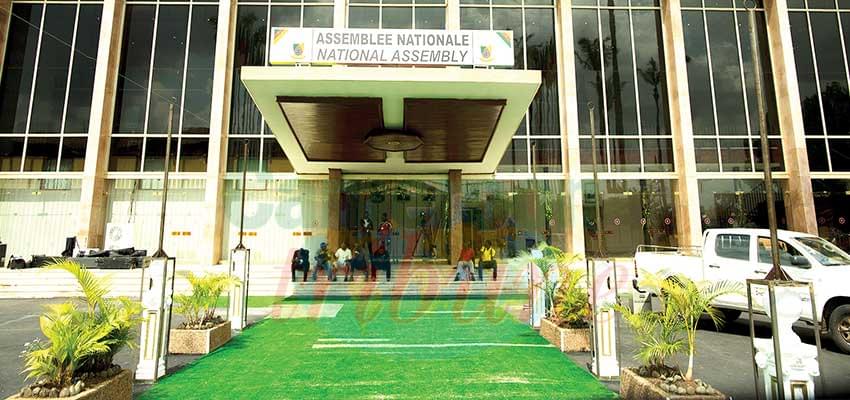 The session will more importantly be dedicated to the scrutiny and adoption of the State budget for the 2020 fiscal year.
Hustling and bustling will return to the Senate and National Assembly beginning Tuesday, November 12, 2019, the day the ordinary session which is the last for the 2019 legislative year begins. The Speaker of the National Assembly, Hon. Cavaye Yeguie Djibril signed the decision convening of the ordinary session for the Lower House of Parliament while the Senior Deputy President of the Senate, Aboubakary Abdoulaye signed for the Senate.
The heart beat of the country will revolve around Parliament for the 30-day ordinary session. This is because it will more importantly be dedicated to the scrutiny and adoption of the 2019 Finance bill that will contain the State budget for the 2020 fiscal year. It will be the first budget to be defended by the government formed on January 4, 2019 led by the Prime Minister, Head of Government, Chief Dr Joseph Dion Ngute. It will be the second in President Paul Biya's current term of office christened that of "Great Opportunities." Cameroonians will highly expect the presentation of the 2020 government's economic and social programme that will contain the major development projects to be carried out during the year.
The November 2019 ordinary session remains that of high expectations as it comes after the holding of the Major National Dialogue whose main objective was to solve the socio-political and security crisis rocking the North West and South West Regions. Expectations will be that government will start to table bills that concern some of the recommendations of the dialogue. One of the key curiosity is on the recommendation that relates to the special status for the English-speaking North West and South West Regions with particular attention on the content of the special status. Another curiosity will be the budgetary allocation for the rehabilitation and reconstruction of the crisis-ridden North West and South West Regions and the devastation caused by the war against the Boko Haram terrorist sect insurgencies in the Far North Region.
Should the electoral calendar be respected, it will be the last session for the ninth legislative period of the National Assembly with Members who were voted in the election of September 30, 2013 and whose terms of office had been extended two times. It will therefore be an occasion to further legislate and brainstorm on the better ways of making future elections more transparent, credible and the results accepted by the stakeholders.
Same category