China-Africa : Evaluating Fruits of Cooperation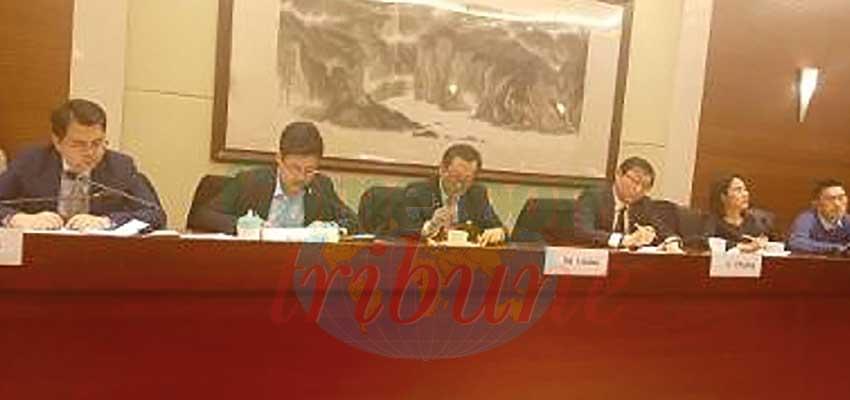 Top Chinese officials have been upbeat with concrete results development initiatives between both continents.
One year after the Summit of the Forum on China-Africa Cooperation (FOCAC), various projects earmarked for realisation by the Chinese and their African partners are already taking off. As part of activities to mark the 70th anniversary of the founding of the People's Republic of China, the International Department of the Central Committee of the Chinese Communist Party (CC of CCP) together with the Chinese People's Daily newspaper have been discussing with some 24 representatives from media structures in Beijing.
Apart from counting the achievements of FOCAC through a serious of development projects tailored to the needs of different African countries, the meeting with Chinese officials is also intended to reinforce long-standing China- Africa friendship, forge a common destiny for peoples of both continents, encourage discussion between media from Africa and China as well as entrench cooperation ties.
Officials like Zhang Yi, Li Zhiqiang and SHI Guohui of the CCP, Mrs Zhang Ting Ting of the Chinese People's Daily as well as Mrs HE Hongyan, Minister Adviser at the Africa Department of the Chinese Ministry of Foreign Affairs have taken turns from 17-18 November 2019 to outline some of the areas that have witnessed a boost in activities since FOCAC last years. They have equally been hopeful that the longlasting relations that China and Africa continue to build will enable peoples from both localities to better face future development challenges and ignore any prejudices that may want to undermine their collective efforts. The Belt and Road Initiative proposed by Chinese President Xi Jinping has so far been projected as the "Road to peace, prosperity, openness, green development, and innovation" which brings together different civilisations. Thus, the Belt and Road Initiative has moved from theory to concrete results with exports from China to Africa in 2017 estimated at 73.9 Billion USD and imports from Africa to China evaluated at 92.6 Billion USD. From the FOCAC last year, President Xi Jinping announced an investment package of 100 Billion USD between 2018 and 2020.
Already, there are futuristic development endeavours taking place in various African countries. The Mobassa-Nairobi Railway that is being qualified as unique in the African Continent has plans to link at least six East African countries, the three-kilometre-long Hanging Bridge in Maputo, has been completed. These are just a few examples of the multifaceted development projects that China is undertaking in different African countries. The inclusion of E-Commerce activities, healthcare structures, free medical consultations, building of schools and other social amenities are all intended to ensure that the winwin Sino-African cooperation is people focused.
Having integrated the Belt and road Initiative into the Vision 2063 of the African Union, the African Union and the Chinese partners are working towards getting the Africa Continental Free Trade Area (AfCFTA) to be linked to most Commercial deals between China and Africa.
Within the media context, the People's Daily has already sealed ten collaboration agreement with news companies in Africa for the exchange of Online and content so as to increase human and cultural exchanges between both peoples. In a world where protectionism is gaining ground, the Sino-Africa ties, according to both parties, is aimed at collective efforts towards improving the living conditions of their people and facing the international challenges.
Same category