Ministry of Trade: Competitiveness of Exports Targeted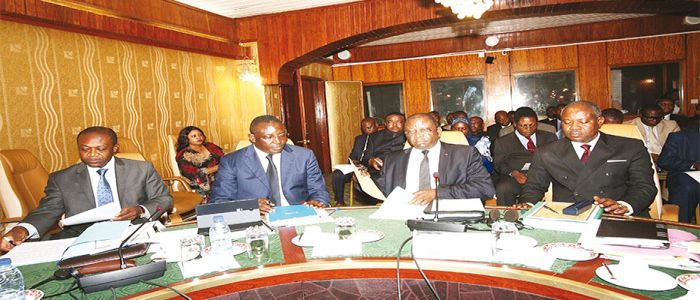 The 2017 draft budget of the Ministry of Trade stands at FCFA 8.77 billion.
The Minister of Trade Luc Magloire Mbarga Atangana on November 24, 2016 defended the draft budget of the ministry for the 2017 financial year in the Committee on Finance and Budget of the National Assembly that stands at FCFA 8.77 billion. The proposed operational budget stands at FCFA 6.536 billion and the investment budget is FCFA 2.234 billion.
Compared with the 2016 financial year, there is an increase of 2.969 billion in the budget. The Minister explained to committee members that the main objective of the budget is to control the internal market, increase the competitiveness of exports through the continuation of the process of making foreign trade procedures paperless. It also aims to extend the scope of approvals for the Economic Community of Central African States (ECCAS) preferential regime, as well as to diversify the opportunities and partners in order to avoid being over dependent on peculiar markets.
The increase in the proposed budget, Mr Mbarga Atangana said came because of major innovations. One of them is the decision by the Head of State to create Douala International Business and Trade Fair (FIAC), which is scheduled to be held every two years, alternating with the International Exhibition of Enterprise, SMEs and Partnerships (PROMOTE). Another innovation is making operational Sub divisional Brigades of Controls and Fraud Prevention.
Same category