Libyan Conflict : Berlin Conference Sets A New Pace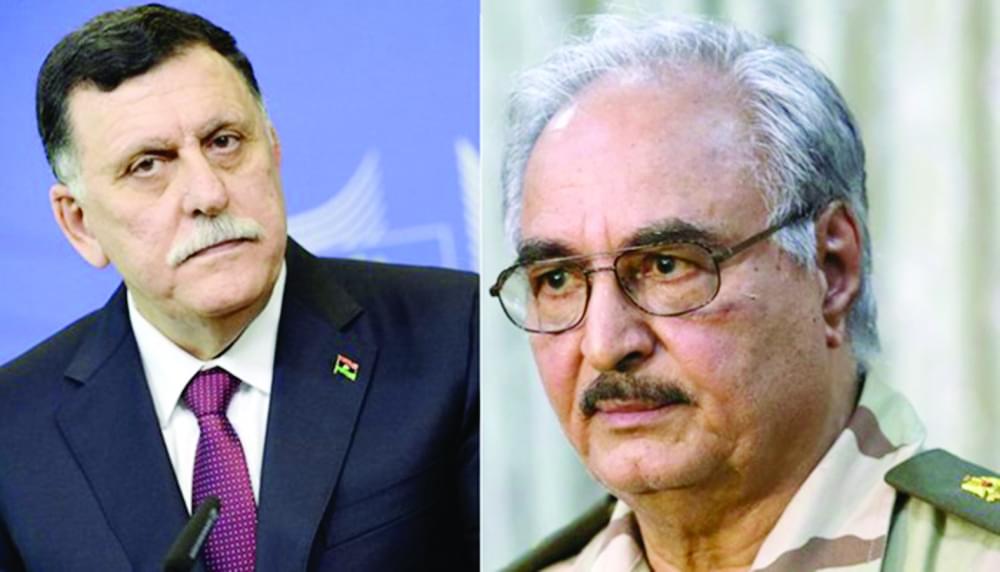 Over eleven countries were present at the one-day international peace talks initiated by the German government.
Libya's warring sides and representatives of foreign powers yesterday, January 19, 2020 met in Berlin to discuss ways aimed at ending the long-running conflict in the country. During the summit, the two factions were told to sustain the cease-fire agreement in force, while international actors were called upon to endorse a framework condition to reduce their influence on the ground.
According to a communique issued before the conference, discussions centred around putting an end to the multiple foreign interference in Libya, the respect of embargo on the deliveries of weapons, an appeal for a total and lasting cessation of hostilities and the possible sending on the spot of a neutral international force.
The head of Tripoli's internationally-recognised government, Fayez al-Sarraj, and his rival Marshal Khalifa Haftar, were present at yesterday' UN-backed gathering in the German capital, the first such event since 2018.
The talks brought together the United Nations Secretary-General Antonio Gutterres, presidents of Russia, Turkey, France, United States Secretary of State, Mike Pompeo and leaders from Middle East countries as well as representatives of the European Union, the African Union and the Arab League.
Sunday's Berlin summit is the latest attempt to restore stability and peace in Libya, which has been splintered between competing factions and militias since former leader Muammar Gaddafi was overthrown and killed during a NATO-supported uprising in 2011. The deeply divided country currently has two rival administrations. The Tripoli-based Government of National Accord (GNA), which is recognised by the UN and backed by Turkey, while Marshal Khalifa Haftar is backed by the United Arab Emirates (UAE), Egypt, Jordan, Sudanese and Chadian fighters and most recently, Russian mercenaries. The warring sides earlier this month agreed to the ceasefire, though Haftar dramatically departed from talks in Moscow on January 12 before signing the formalised agreement with al-Sarraj.

Same category