Digital Innovation Award : Top Trio En Route to Dubai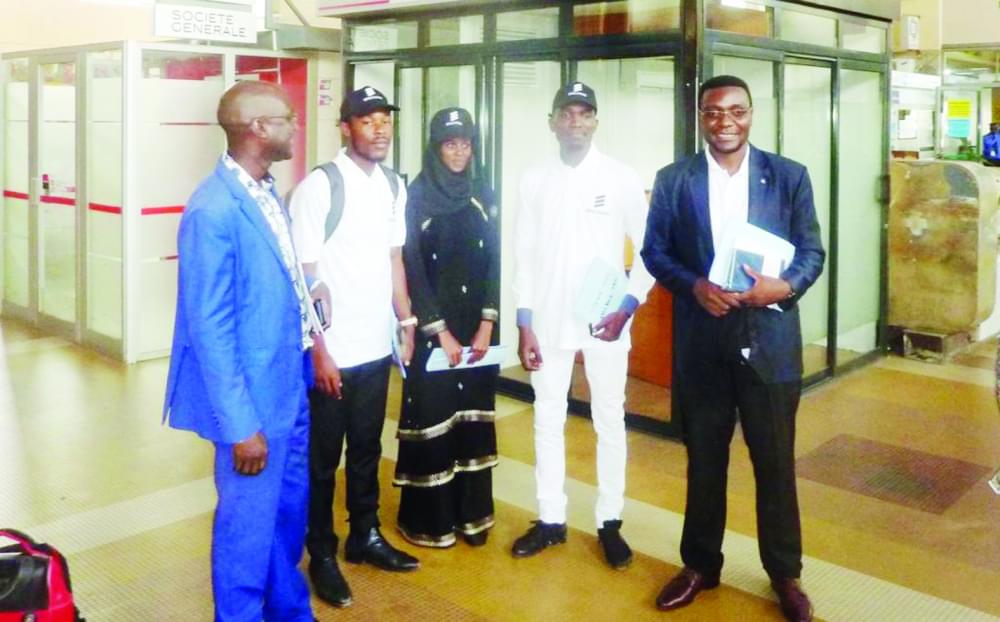 They are to spend one week at the Ericsson innovation Centre to upgrade their capacity to international standards.
The top three winners of the maiden edition of the Digital Innovation Week organised by the Ministry of Posts and Telecommunications, left the country on Saturday via the Douala airport for a one week stay at the Ericsson Digital Innovation centre in Dubai. They are accompanied by the General Manager of Ericsson Cameroon, Veronese Batchagna, who said the company offered the laureates this scholarship as part of its social corporate responsibility and to accompany government's effort to promote digital innovation. « Ericsson is creator of technologies like 3G, 4G and leader in the manufacturing of telephone equipment », he said. « It is therefore logical for the company to encourage technological innovation », he added
The laureates include : Madina Mohamadou, Modi Steve and Ntepp Jean Marc Pasteur. Ntep emerged the overall winner of the contest bagging home the sum of FCFA 14 million as special prize of the President of the Republic with his Agrix tech project. It is an application powered by artificial intelligence which equips farmers with crop disease prevention, detection and treatment skills. Madina Mohamadou won the second prize with her Smartcope project which is a smart malaria diagnosis kit for urban and rural laboratories and hospitals that can afford microscopes to carry out the test. Modi Steve Loic Michel emerged third with the 'Transport intelligent' project which is an autonomous smart and secure digital kit designed to curb attacks in urban transport vehicles, car theft, forgetfulness or loss of important objects on board.
According to a senior official of the Ministry of Posts and Telecommunications who was on hand to accompany them, the trio who were selected from a list of 21, will during their stay in Dubai be guided by experts on how to implement their projects, issues concerning banking, 5G and above all to enable them have a global vision of their projects and not be limited only to Cameroon. Upon their return they will still be accompanied by mentors for three weeks and the third phase of their assistance will be a training organised by the International Telecommunications Union during the course of the year, on artificial intelligence, maturity of projects, enclosed electronics and entrepreneurship.

Same category