Book Launch : Siblings' Relationship On The Spotlight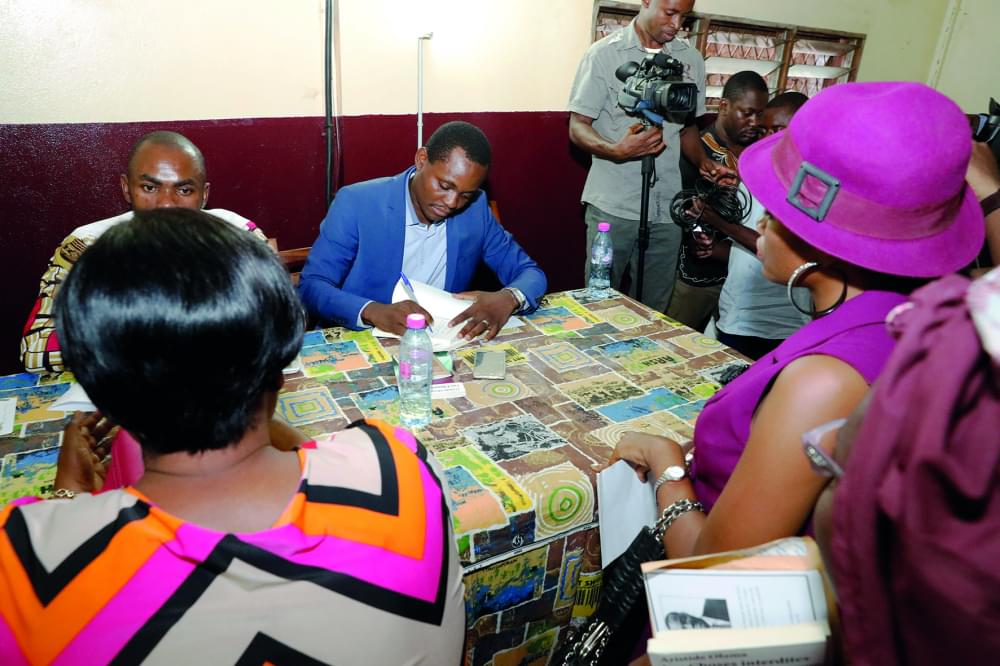 In "Les Choses Interdites", the author in his publication seeks to decry societal ills while promoting the spirit of togetherness.
Two children, Emilie and David from one father, Phillipe Ateba but different mothers find themselves trapped in an incestuous relationship till the point where one of the children is snatched by death. This is the story behind Aristide Olama's "Les Choses Interdites", published by Editions proximité presented to the public on March 4, 2020 at La Librairie des Peuples Noir. The 175-page novel seeks to present to the public a multitude of societal ills that have become banal, such that people are pleased whenever such ill is being perpetuated. The author says the book is a novel whose epicenter is on evil. He said it was due to the observations he made on society where evil is considered normal, and in most cases legalized that prompted his use of an imaginary family to put forward the question of where the society is heading to.
On the choice of the title of the book, Aristide Olama said it was his own way to pull the attention of people and contribute to the revolutionary change of the country from an evil world to a better one, and also to bring people to reflect on their view on these evil, and how they can tackle it within their family especially amongst their kids. "The apple on the cover page is a sign of desire", said Aristide. Parents who were present at the event said they now had another way of looking at their children and will try to control them more than before. This was the reaction the author wished to get from the public.
The overall theme raised in the novel is that of a family wherein the author presents it as a place where one finds comfort. Aside the theme of the family, there are other themes in line with the evil deeds such as incest, violence, lies, disrespect, disregard and above all adultery which is where everything began. David, son of Phillip Ateba, was a result of the act posed by his father when he cheated on his wife, Martine, mother of Emilie. "The aspect of living in a couple is very important and has to be maintained because it is within a joyful family that children are brought up and oriented", said Aristide while reiterating that on the aspect that children should be brought up within a stable family for them to be able to make the right choice in life.
"What I seek to inculcate in the minds of all Cameroonians, especially parents is that, the youth need a helping hand for them to be able to refrain from societall ills", he added this making reference to the incident at Nkolbisson where a teacher was stabbed to death by his student and more.

Same category