Combating Coronavirus : Government Announces Punishment Of Propagators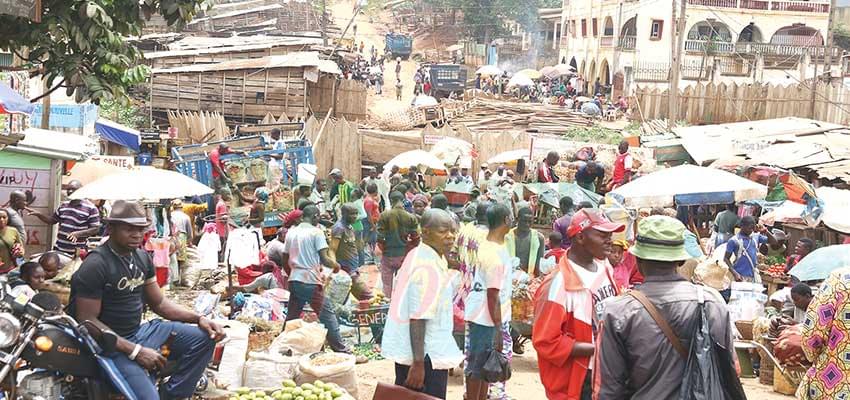 Prime Minister, Head of Government, Joseph Dion Ngute made a special statement on March 24, 2020 on the combat measures.
The government of Cameroon within the framework of its response strategy against the Coronavirus pandemic (COVID-19), has set out to apply with utmost rigour the restrictive measures President Paul Biya instructed on March 17, 2020 and offenders to be punished.
Prime Minister, Head of Government, Chief Dr Joseph Dion Ngute made the revelation in a special statement on March 24, 2020 after chairing the meeting of the Inter-Ministerial Committee in charge of evaluating the implementation of Government's response plan against the spread of the coronavirus pandemic in Cameroon. The meeting that came after that of March 17, 2020 was on the high instructions of the President of the Republic, Paul Biya.
-Current Situation : Prime Minister Dion Ngute said that during the March 17, 2020 meeting there were 10 positive cases of the Coronavirus in Cameroon. Exactly a week after, the number has risen. "Field investigations carried out by the specialises services of the Ministry of Public Health, as well as the sampling of several suspected cases confirm 66 positive cases of COVID-19, that is, 51 cases in Yaounde, 12 cases in Douala and three (3) cases in Bafoussam," he said. He also announced that on Tuesday, March 24, 2020, Cameroon recorded its first case of death from the coronavirus.
-Observations : The Head of Government said the second major observation was that the restrictive measures prescribed by the Head of State on March 17, 2020 to stem the spread of coronavirus in Cameroon were not respected by most Cameroonians. He cited some of the measures to include : the systematic closure of bars, restaurants and leisure spots from 6 p.m. ; prohibition of gatherings of more than 50 people ; ban on overloading in buses, taxis and motorbikes and urban and inter-urban travel restrictions. There are also measures such as the regulation of consumer flows in markets and shopping centres and compliance with the rules of hygiene and the social distancing laid down by the World Health Organisation (WHO).
-Sanctions : He therefore declared that "restrictive measures will now be applied with the utmost rigour and offenders punished." On the nature of the punishment, Dion Ngute said "Article 260 of our Penal Code punishes with imprisonment from three (3) months to three (3) years anyone who, by his conduct, facilitates the transmission of a contagious and dangerous disease." Administrative and municipal authorities, as well as forces of law and order henceforth have to strengthen controls and ensure strict respect of the Head of State's instructions.
-Confinement Rumours: The Prime Minister declared that, « No decision to confine the population totally or partially has been prescribed by the Head of State. » He however, stressed on the need to limit gatherings and non-essential movements, and also the respect of instructions to avoid the spread of the virus.
Same category