South Sudan : Over 70 Killed In Disarmament Clashes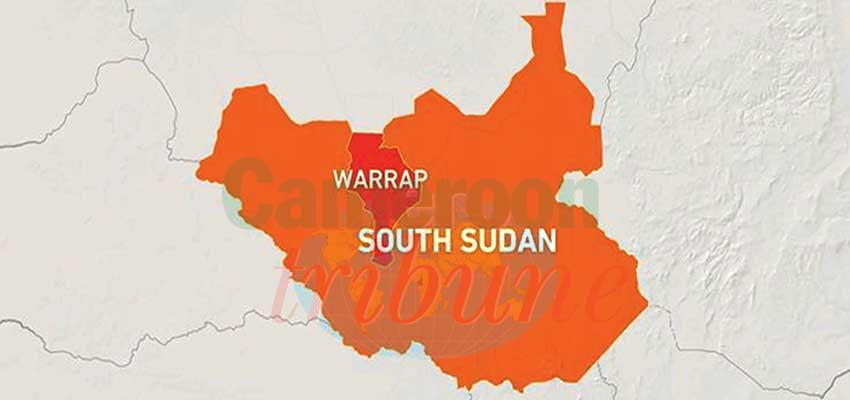 The arms withdrawal exercise is one of the main agreement that was agreed on by President Salva Kiir and rival Riek Machar

Officials of the United Nations have reported of the killing of over 70 people and dozens wounded during clashes between South Sudan's army and armed civilians in the north-central Warrap state. On Tuesday, the spokesman of the UN peacekeeping mission in South Sudan Stephane Dujarric said, "the violence was sparked by a disagreement over a disarmament exercise being conducted in the area"
James Mabior Makuei, the councilor of Tonj East County in Warrap State, told dpa news agency that most recently violence began when civilians refused to hand over their guns to soldiers at a market in Tonj East on Sunday. The violence quickly spread to nearby villages, with armed civilians attacking an army base in the nearby town of Romich on Monday morning, according to army spokesman Lul Ruai Koang. Dujarric said a market in Romich "was reportedly looted and some shops were burned and many women, children fled in fear of their lives".
It should be noted that the disarmament of civilians is part of the most recent peace agreement signed between South Sudanese President Salva Kiir and rival Riek Machar, who was appointed vice president in February. 2020. With several million guns thought to be in the hands of civilians and clashes between rival communities, disarming the population is a huge challenge for the unity government. Even the putting in place of a commission to end the six year civil war, violence has continued in the area with over 55 soldiers among the victims this week.
The violence in Warrap State's Tonj county is a sign of how hard it is going to be to disarm civilians. In a place where cattle are more important than cash, people want to protect themselves against the frequent raids by rival communities. As long as they feel that the state will not protect them it is likely to be hard to disarm them. Last week a civil society group warned that if the disarmament is rushed without meaningful consultation, the insecurity could get even worse.

Same category