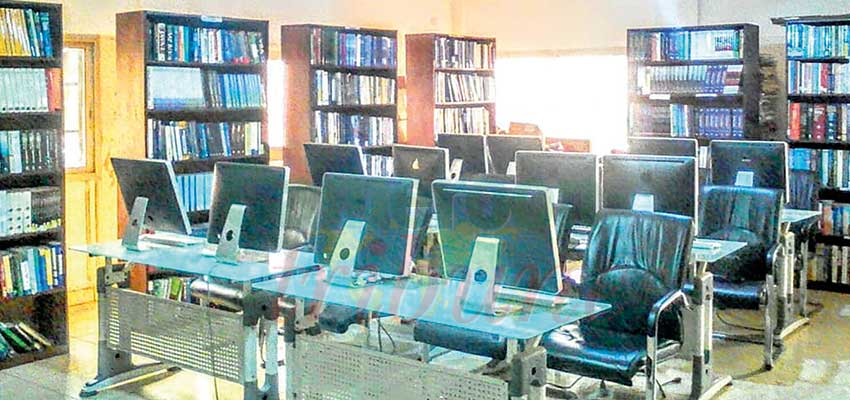 At the ICT University in Yaounde students receive lectures from a user-friendly online platform in the French and English Languages.

With the outbreak of the Covid-19 pandemic, teaching and learning at the Information and Communication and Technology University (ICT-U) in Yaounde went unperturbed. The state-of-the art Learning Management Systems (LMSs) permitted the school's administration to continue online education for it's over 5,000 students worldwide in BSc, MSc, MBA or PhD programmes. The institution has trained over 20,000 students worldwide since its creation in 2010. This is thanks to the vision of the University's founder and Board President, Professor Victor Mbarika, The Stallings Distinguished International Scholar and an MIS professor at East Carolina University USA, from Cameroon. His aim is to make ICT-U the premier destination for research, innovation and training of scholars relevant for the context of developing economies.
At the ICT-U, the Deputy Vice Chancellor, Professor Elizabeth Vukeh Tamajong says any student who needs to undertake a course, first goes through the admission officer via the application website. Thereafter, the Technology Officer, Paul Tani Schmidt, gives the registered student an access to the Learning Management Systems (LMSs). He explained that an LMS is a software application for the administration, documentation, tracking, reporting, automation and delivery of educational courses, training programmes, or learning and development programmes. According to Paul Tani, the LMS in the university constitutes an E-library, which has over 80,000 electronic books, a virtual learning platform, email services and a student management system.
Paul Tani Schmidt says all registered students and lecturers are trained on how to use the LMS platform. The student is also given a mentor to orientate him/her on how to select courses and get the necessary credit hours to graduate. The Technology Master further explains that lectures (Online and Onsite) take place from a computer, which is connected, to the LMS. During lessons, the teacher while using a computer connects to the LMS platform and dispenses lectures to students wherever they are located. Students just need to connect to the platform and follow live classroom lectures, Paul Tani underscored. The institution uses the hybrid system to register all lectures. This helps those who could not follow lessons live to do so at their convenience after the lectures.
With the Covid-19 pandemic, Paul Tani says the school administration is taking measures to transform all courses from on-campus to online as well as the start of a French section of the university.

Same category