School Resumption: Douala II Receives Didactic Material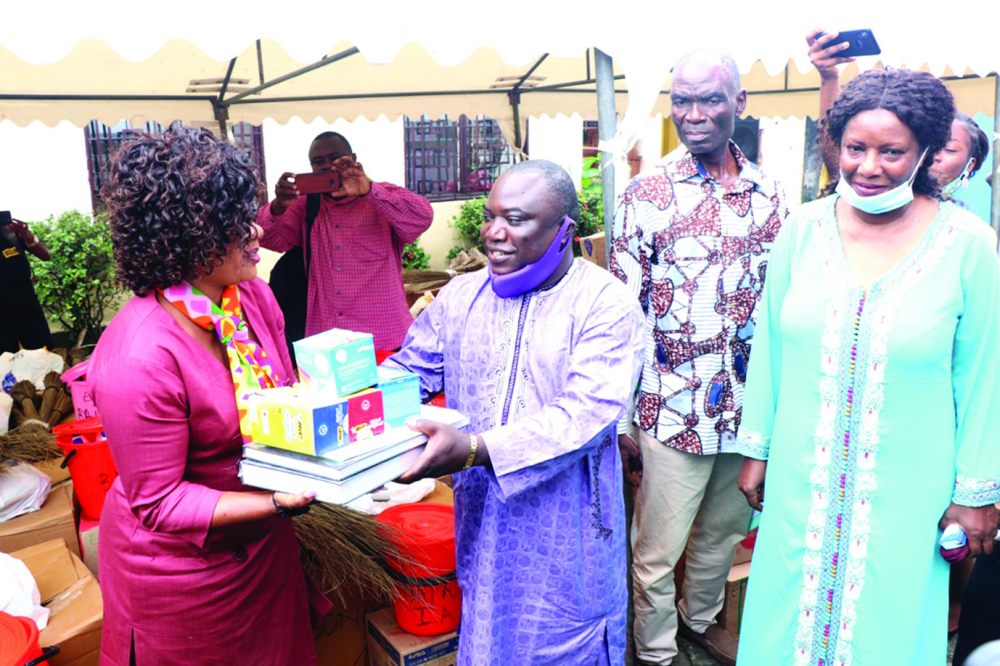 The council on Thursday October 1 offered school needs to some educational establishment in that sub division.
Schools in the Douala II subdivision were happy recipients of not only didactic material but also hygienic and anti Covid-19 kits on Thursday October 1. The materials were offered by the Douala II councils in efforts to facilitate school resumption in that municipality. The materials made up of chalk, rulers pens, buckets, disinfectant, brooms, masks, hand sanitizers, tablet soap, envelops, and a lot more, were handed to head teachers of the different government primary schools in the Douala II sub division.
While handing over the materials, the mayor of the Douala II council Denise Fampou gave firm instructions that it should be put in to good use. She appreciated the work done by teachers in her municipality but added that much is still to be done. She reminded teachers that with the presence of the Covid-19 pandemic things have to be done differently. Denis Fampou cautioned teachers to ensure that Covid-19 barrier measures are respected in their different schools. She said children are too young to keep to keep to the rules as a results teachers are suppose to reinforce discipline to ensure that children don't contract the diseases.
She said basic hygiene rules are the key to fight against disease generally reasons why she cautioned teachers to ensure that toilets and the entire school environment are kept clean. She added that all head teachers should make sure that their schools are disinfected before children enter into their classes. She said in the days ahead she is going to launch a competition for the cleanest school in the Douala II municipality and the winner will take home a huge package.
According to the inspector of Basic education for Douala II Madam Loka Odile Honorine Bambock Bambock, the didactic and hygienic materials will go a long way to facilitate schools resumption in her area of command. She thanked the mayor of the Douala II municipality for always coming to their aid and promised to ensure that the gifts are used judiciously.

Same category