Bonamikano Streets Under Construction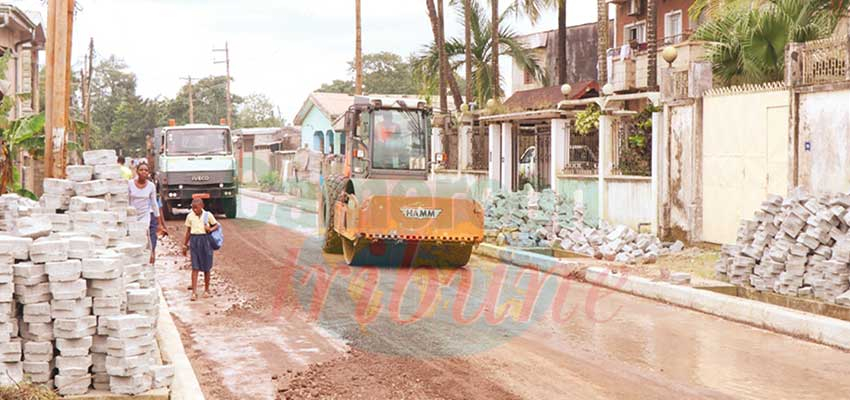 Besides the facelift, it gives easier access to the river ports for fishing, oyster and sand exploitation.
It is the turn of Bonamikano, a small neighbourhood in Bonaberi to benefit from the governments programme to construct roads in under privileged quarters in the economic capital. The stretch of road running from 'Fin Goudron Bonamikano' junction, down to the bank of the Wouri River, alongside other adjacent roads is under construction, much to the delight of the population. "We are now like people in Bonapriso", said Elimbi Paule a resident of the neighbourhood as they stand-by and watch pavements being placed on the road by the construction company.
The tarring of the first part of the road from the entrance opposite DK hotel or Royal hotel, had led to an influx of people from different origins in this hitherto predominantly Duala quarter as modern houses stand side by side with the squalors of the indigenes. The passing of the road has led to a face lift in the neighbourhood as people are re-designing their frontages entrances to suit the new dispensation. Besides boosting the image of the quarter, the new road will provide easier access to the river ports for the exploitation and processing of oysters into animal feed as well as the exploitation of sand for construction, thereby leading to an increase in economic activity.
Besides their economic potentials as it also used as a fishing port, both ports con...
Same category