Ethiopia : Gov't In Control Of Tigray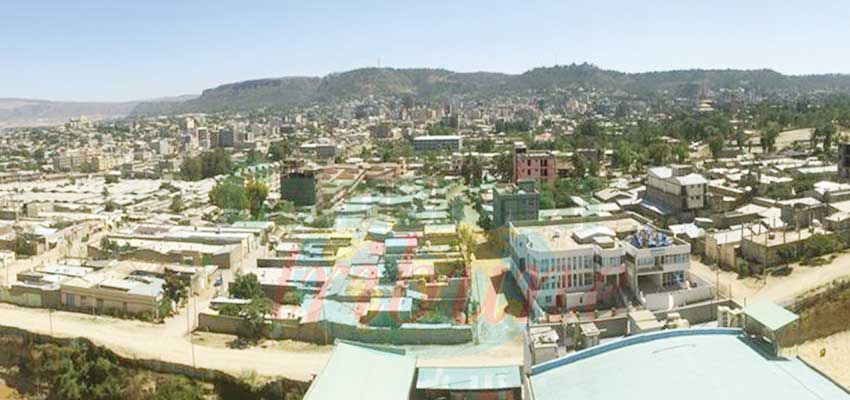 After several weeks of fruitless diplomatic wrangling, Ethiopian military raided the Tigrayan capital Mekelle.
Ethiopia's Prime Minister Abiy Ahmed has announced the end of military operations in the northern Tigray region after the army said it was in "full control" of the regional capital, Mekelle. Since November 4, the Ethiopian government has been trying to quell a rebellion by a powerful ethnic faction, the Tigray People's Liberation Front (TPLF), in a war that has shaken the Horn of Africa. Thousands of people are believed to have died and nearly one million forced from their homes, including some 43,000 refugees who fled to neighbouring Sudan.
Read also :
Côte d'Ivoire : Gbagbo est de retour
In a statement on Twitter on Saturday, Abiy said, "We now have ahead of us the critical task of rebuilding what has been destroyed; repairing what is damaged; returning those who have fled, with utmost priority of returning normalcy to the people of the Tigray region" he said, adding that federal police would continue searching for and detaining TPLF "criminals" and would bring them to court.
Read also :
Retour de Laurent Gbagbo : c'est le jour-J
Hours later, TPLF leader Debretsion Gebremichael said the heavily armed Tigrayan forces would keep fighting the government. "Their brutality can only add to our resolve to fight these invaders to the last," he told the Reuters news agency in a text message. Asked if that meant his forces will continue fighting, he replied: "Certainly. This is about defending our right to self-determination."
Read also :
Grand barrage de la Renaissance : la Ligue arabe divisée
Abiy's claim of victory came after the country's army chief General Birhanu Jula announced that government forces "completely controlled Mekelle". The Ethiopian Broadcasting Corporation quoted him saying that 7,000 members of the army's Northern Command who were held hostage by the TPLF had also been freed. The government had given the TPLF an ultimatum that expired on Wednesday to surrender or face an assault on Mekelle, a city of 500,000 people. And Abiy announced on Thursday he had ordered a "final" offensive against the TPLF.
Read also :
Israel : Naftali Bennett Takes Command
Earlier on Saturday, Debretsion, the TPLF leader, said Mekelle was under "heavy bombardment". Claims from all sides are difficult to verify since phone and internet links to Tigray have been cut and access has been tightly controlled. The prime minister has so far rebuffed attempts at mediation. Abiy accuses Tigrayan leaders of starting the war by attacking federal troops at a base in Tigray. The TPLF says the attack was a pre-emptive raid. The heavily armed TPLF has long experience fighting in the region's rugged terrain and some experts have warned of a drawn-out conflict that could destabilize the wider Horn of Africa region.
Read also :
CAR : Henri Dondra Is New Prime Minister
Same category