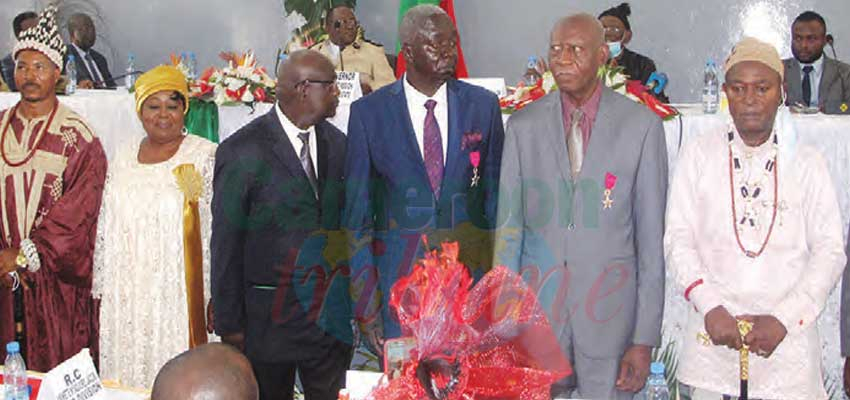 The full house met a quorum of 89 out of 90 (both chiefs and delegates), voted one null ballot and 88 useful votes.
The pioneer South West Regional Council voted last 6 December, 2020, now has an Exco of eight members headed by 58-year-old retired Administrator, Bakoma Elango Zacheus. He is a Divisional representative from Meme Division particularly of Kumba One Sub-division. The single CPDM party list on contest headed by him won 88 votes as against 89 cast. One null ballot was recorded and one absence of the 90 members of the Regional House.
Read also :
Cameroon-Turkey : Outgoing Ambassador Bids Farewell
The President of the South West House of Chiefs, 70-year-old Chief Atem Ebako Bisong Andrew from Kupe Muanenguba, was also voted as Vice President of the South West Regional Council. By order of hierarchy, Gobina Mokoko Simon from Fako Division will head the Committee of Economic Development, Itoe Williams Elangwe from Ndian Division heads the Security and Social Development Committee; Walter Tarkang Ayuk from Manyu Division heads the Education, Sports and Cultural Development Committee. Two Secretaries namely, Limunga Berky Effoe from Fako and Fon Foto Felix from Lebialem are on the EXCO. The post of Questor goes to Tazi Andrew Mbencho from Lebialem constituency.
Read also :
CHAN 2020 : le « merci » des volontaires à Paul Biya
These members were elected yesterday (22 December, 2020) for a five-year mandate at the helm of the South West Regional Council. Governor Bernard Okalia Bilai who addressed the session as State representative took time to recall legal provisions guiding the regional and local elections.
Read also :
Bafut : le BIR reconstruit la sous-préfecture
The oldest member of the South West Regional Council, 83-year-old Chief Bernard Ebong Salle, from Tombel in Kupe Muanenguba Division presided over the election of the Regional Bureau assisted by the youngest member, Ekpo Isidore Ephiom, a memeber from Ndian Division and born in 1995.
Read also :
Exécutifs municipaux : un an, quel bilan
Same category