DR Congo : President Felix Tshisekedi's New Coalition Afoot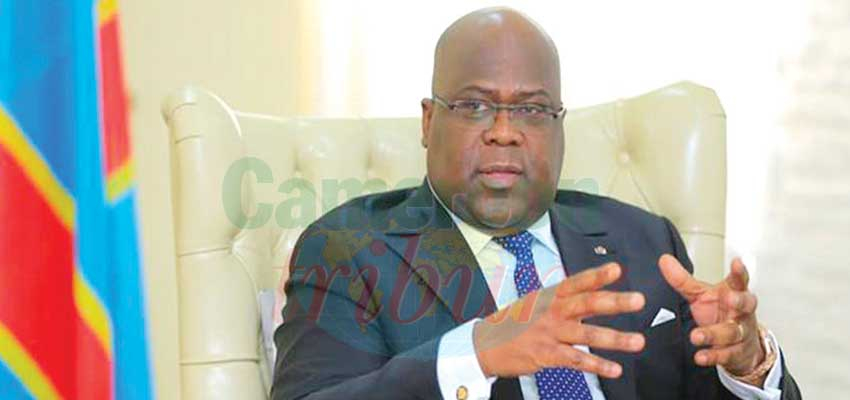 Last Sunday, the President met with over 300 Parliamentarians from several political denominations.
A meeting between Félix Tshisekedi and Parliamentarians who joined the "Sacred Union of the Nation" took place on January 3, 2021 at the Cité de l'Union africaine. More than 300 members of the National Assembly attended the meeting during which the Head of State invited them to vote for the "Sacred Union" ticket during the next January session of the National Assembly. "You have not betrayed anyone, you have sided with the people", in other words, declared a confident President Tshisekedi.
The meeting held a few days to the extraordinary session of the National Assembly that has been slated for today January 5, 2021 was a forum for the Head of State to reassure himself of the new political configuration which should give a majority to the "Sacred Union of the Nation." It is during this extraordinary session, that the new bureau and President of the National Assembly will be elected to replace Jeannine Mabunda FCC, dismissed shortly before the end of the December 10, 2020 ordinary session.
According to observers, the meeting that brought together defectors from the Common Front for the Congo (FCC), headed by ex-President Joseph Kabila, including the very emblematic Ngoyi Kasanji, Jean-Charles Okoto and Maguy Rwakabuba from the People's Party for Reconstruction and Democracy (PPRD), is a very good political operation for President Félix- Tshisekedi. The move comes just days (last Thursday) after the President nominated Senator Modeste Bahati as a facilitator whose task will be to determine whether the "Sacred Union" has the support of a majority of legislators.
Last month the President announced the end to the power-sharing coalition he was forced into with Joseph Kabila's FCC party, citing divisions in the alliance which have frustrated his efforts to address armed violence in the mineral-rich east, reform the judiciary and secure financial support from the International Monetary Fund and World Bank.

Same category