Côte d'Ivoire: Parliamentary Election Results Awaited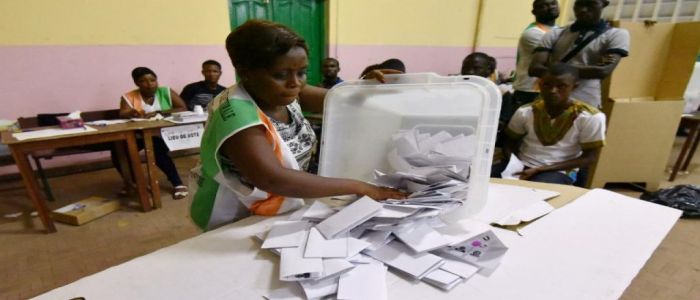 The Electoral Commission has five days to announce the results.
Ivoirians are eagerly awaiting the results of the parliamentary polls of December 18, 2016 that saw the participation of over six million voters. Counting began immediately at the close of vote on Sunday. Reports said the vote passed off peacefully in most parts of the country. Some 255 Members of Parliament are to be chosen from the 1,337 candidates.
Though the Electoral Commission, which has five days from the day of the vote to announce results is still to disclose the turnout, observers said participation was not as high as expected. Radio France Internationale, RFI said yesterday, December 19, 2016 that the turnout was high in major towns like Abidjan and Bouaké, but relatively low in key constituencies such as Séguéla Korhogo and Ferkessédougou where the ruling party alliance is understood to have worked hard to encourage people to come out.
Jean-Louis N'Guessan, the head of a polling station in Bouaké, told reporters that out of 408 registered voters, only 65 voted by the end of the day, giving a turnout of 13 per cent. "Vote counting passed off well. Representatives of political parties signed the results sheets without any problems," explained a Returning Officer in a polling station in Cocody in Abidjan. In northern Abidjan, there was said to be low voter participation in Abobo, Marcory, Treichville and Koumassi.
President Alassane Ouattara's ruling coalition promised growth, hoping to increase its majority. The opposition Ivoirian Popular Front, FPI, participated in the vote hoping for a more diversified Parliament. It has boycotted politics since 2011 after fighting saw its founder, ex-President Laurent Gbagbo, and others jailed. The elections were the first in the Third Republic after the adoption of a new Constitution last October.
The ruling RDR PDCI coalition of President Ouattara, Pascal Affi Nguessan's FPI party and independent candidates were the major contenders in the polls. Nguessan, who represents former President Gbagbo, enrolled 187 candidates for Parliament. The other FPI faction led by Aboudramane Sangaré, has boycotted every election since 2010. In Cocody Council, outgoing PDCI Member of Parliament, Yasmina Ouégnin, ran against the RDR Minister of Communication, Affoussiata Bamba Lamine.
Same category