Group D : Limbe-Buea In Festive Mood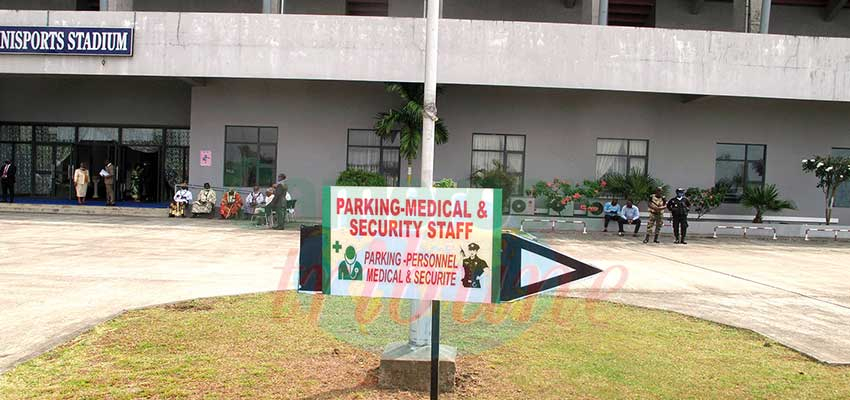 Two teams had been announced in the South West at press time as well as CAF officials including referees.
At press time yesterday, the Zambian team was confirmed to have arrived at their Mountain Hotel residence. Mrs Mbinglo Grace, the General Manager of the facility, told Cameroon Tribune that the team arrived on 13 January, 2021, and was enjoying the atmosphere. The next team being awaited at Mountain Hotel today (15 January), 2021 is Namibia.
Read also :
Paix et développement: Le sport comme levier
Parliamentarian Flats Hotel in Buea had also received most of the CAF officials and Referees assigned to officiate in the Limbe-Buea games site. According to Mr. Nfor Thaddeus, General Manager of the Parliamentarian Flats, his facility was earmarked to host Officials of CAF including referees. The first wave of arrivals was recorded at the Flats last 10 January in Buea.
Read also :
Nanbudo Friendship Tournament: Cameroon Emerges Champions
In Limbe, some 25 Kilometres from Buea, team Tanzania booked in yesterday afternoon at the Atlantic beach Hotel. Meanwhile Guinea was still expected. The atmosphere is already propitious for the jamboree to begin. The first match of pool (D) is scheduled for 19th January between Zambia and Tanzania at 5pm, Cameroon time at the Limbe Omnisports Stadium. Fan clubs are building up. The town is shining already painted with its traditional white colour. The South West Region is living the last moments of high temperature to host Pool "D" of CHAN Cameroon 2021. The pool will host for the first round Tanzania, Namibia, Guinea and Zambia. Hotels and stadia as hosting points are ready. The streets, the roads to hotels and stadia are as well. The play grounds for competition and training are all just waiting for the event this weekend. The Limbe match next Tuesday will be the seventh match of the CHAN in Cameroon.
Read also :
Eliminatoires des Jeux olympiques: Les Lionnes à Antalya
For a peaceful event to be achieved before, during and after the 16 January -7 February, 2021, CHAN, the Administration has stood their grounds politically, socially, culturally and most especially, security wise. As to what concerns the South West pool precisely in Limbe (competing ground) and Buea (hosting ground), the South West Governor, Bernard Okalia Bilai, has put a personal touch to ensure all is rightly ready. From the preparatory phase to the launching of Tara Logo, Okalia Bilai had visited all the stadia, the hotels and held planning numerous meetings. The Governor's assured presence at the Limbe Omnisports Stadium next Tuesday's opening match for the South West pool will galvanise fans and pull spectators.
Read also :
Lutte: Josèphe Essombe Tiako sera à Tokyo
Same category