Burkina Faso-Zimbabwe : Opportunity To Make Or Mar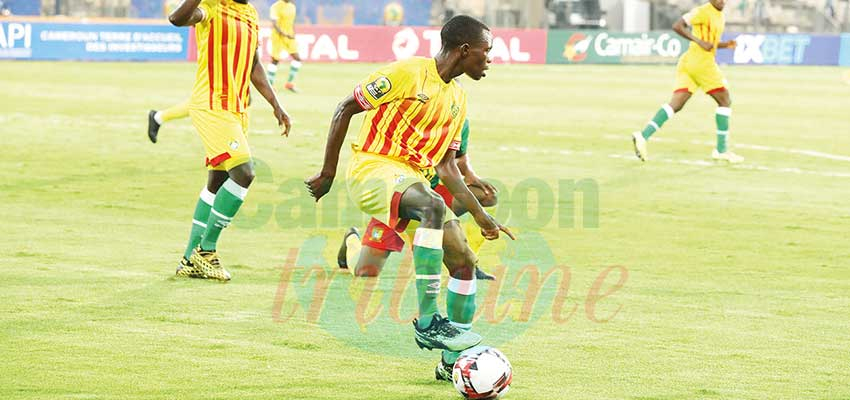 Given that both nations lost their first matches, the game to be played this evening would be very decisive if they want to grab a place in the quarter-final.
The Warriors of Zimbabwe and the Stallions of Burkina Faso have zero point in the African Nations Championship (CHAN) after losing their first matches. Zimbabwe lost to host nation Cameroon, 1-0 meanwhile Burkina Faso were beaten by the Eagles of Mali, 1-0. The Warriors and the Stallions through their clash programmed for today, January 20, 2021 at 8 p.m. at the Ahmadou Ahidjo stadium have an opportunity to either make or mar their destinies in this competition. This game will be one of their last chances to secure a place in the quarter-final. The winner would have hope meanwhile the loser may just start packing their bags. It is in a bid to avoid the unknown that both teams have been strategizing during training sessions to emerge victorious in this decisive game.
Read also :
Elite One : As Fortuna démarre bien
Meantime, Burkina Faso's Seydou Zerbo, in one of his outings said, "Our goal is to qualify for the quarter-finals. It is true that we have not been good in the past, but then everything has changed, and it is up to us to prove what we are worth". To attain this objective, the country must multiply chances by trashing Zimbabwe. Meanwhile, Zimbabwe's coach, Zdravko Logarusic has a lot of experience and the first match lost to Cameroon gave him a closer look at his squad. "We are at CHAN to play the matches one by one and it is now up to us to prove what we are worth," he underlined last Saturday.
Read also :
Election à la CAF : voie libre pour Motsepe
Zimbabwe and Burkina Faso will however, not be meeting for the first time within the framework of CHAN. They met during the South Africa 2014 edition, with the Warriors triumphing over the Stallions (1-0).
Read also :
Female Football : Season Resumes After All
Observers and supporters are hoping that both nations have learned their lessons and are working hard to be more steadfast in upcoming outings. Though this is Zimbabwe's fifth participation, and Burkina Faso's third, pundits say the ball remains round and the strength of both teams would only be measured after the 8 p.m. game.
Read also :
Coton Sport : le come-back dans l'élite
Same category