Algeria : President Dissolves Parliament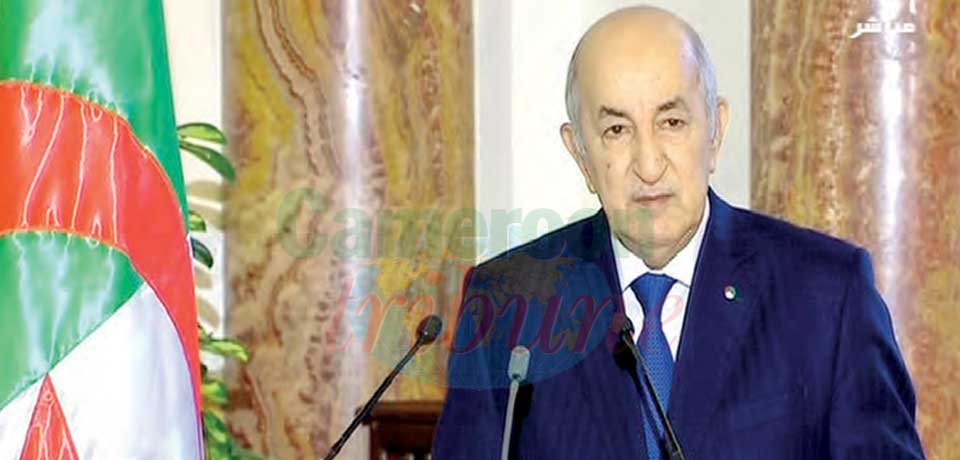 He has also ordered the release of 60 members of the protest movement known as "Harik".
Algerian President Abdelmadjid Tebboune has announced the dissolution of the lower house of Parliament and called for early legislative elections. During a nationwide address on Thursday, February 18, 2021 the President also promised to reshuffle the Government and issue pardon to dozens of jailed activists of the "Hirak" protest movement.
Tebboune said the decision to disband the lower house, whose majority backed the former President, was part of reforms included in amendments to the constitution last November aimed at giving Parliament more powers. This comes according to VOA, after political consultations between the President and opposition parties.
Though President Tebboune didn't set a date for new Parliamentary elections, he encouraged young people to run for office and promised to cover their campaign costs, without elaborating. A new Parliament and a greater voice for young people were among demands of the "Hirak" protest movement, which is marking its second anniversary.
The current Parliament was elected in May 2017 for a five-year term and have little more than a year left. The said elections were marred by accusations of mass fraud by majority parties FLN and RND, who supported former President Abdelaziz Bouteflika. The former FLN chief, Djamel Ould Abbas, is currently in prison for illegal campaign financing. New electoral rules ordered by Tebboune would aimed at limiting electoral fraud, change voting methods and require an equal number of women and men candidates in cities larger than 20,000 people. Thursday's announcements come as Algeria is struggling economically because of a protracted slump in oil prices and the coronavirus pandemic.
Algerians have been waiting for the implementation of economic and political reforms Tebboune promised after succeeding Bouteflika, who stepped down in December 2019 following mass protests. The country has been under financial pressure due to a sharp fall in energy earnings, forcing the government to cut spending and delay some planned investment projects.
It should be noted that President Tebboune disappeared from public view for months after contracting the coronavirus. He returned from a second hospital stay in an undisclosed location in Germany last week.

Same category