Minim-Martap Bauxite Project: Business Opportunities Presented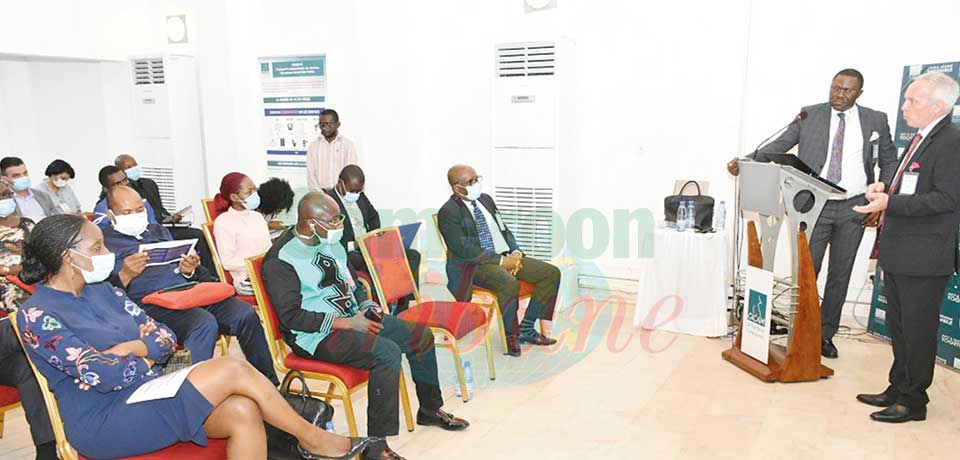 This was in a meeting with Cameroonian businessmen in Douala on March 17, 2021.
The company in charge of the Minim-Martap bauxite project in the Adamaoua Region, Camalco, on Wednesday March 17, 2021 met with the business community in Douala to present opportunities open to Cameroonian companies within the framework of the project. In his presentation, the General Manager of Camalco, Rick Smith said the Minim Martap bauxite project will be the first industrial mining project in Cameroon and the probably the largest deposit of bauxite both in terms of quantity and quality, outside Guinea.
The Minim-Martap project has a reserve to date valued at more than one billion tons of high alumina bauxite 51.1 per cent and very low contaminants, 2.3 per cent silica tested and approved by independent laboratories in South Africa, in accordance with the Jorc Code, the international standard. And the one billion tons is from only 17 plateaus drilled out of the 79 identified for the project which means the quantity is going to go higher and quality wise, the bauxite contains an average of 45 per cent of aluminium, which is excellent quality. It is worthy to mention that aluminium is extracted from bauxite.
He said the project is going to mobilise huge investments (1.4 billion dollars) in the domains of rail transport, logistics services, port activities, road construction, hydrocarbons, telecommunications, heavy equipment, cement plants, steel mills and builders. Hence the need for local content, which is, to identify goods and services that can be supplied by Cameroonian companies alone or in partnership with other international companies.
"The market is there and the bauxite is of very high quality" Rick said adding that China imported one billion tons of bauxite last year despite the outbreak of the covid 19 pandemic. Camalco plans to begin by producing f...
Same category