Moral Re-armament : Youth Trainers Empowered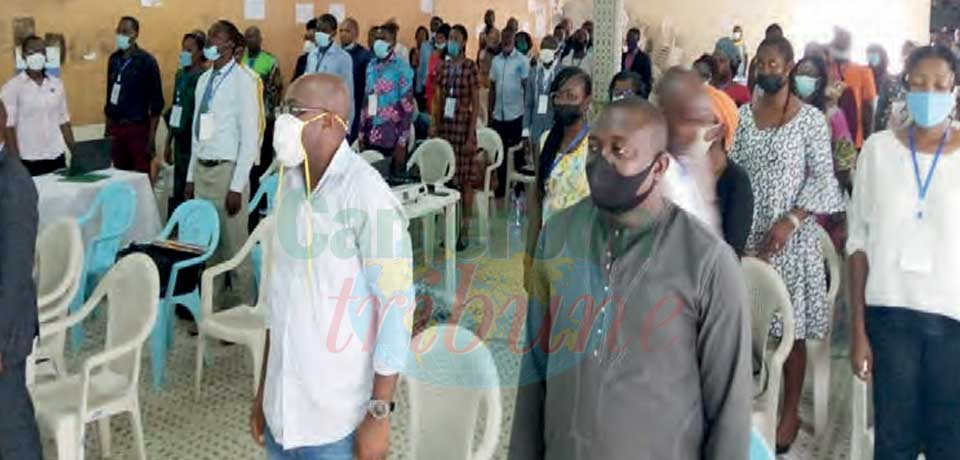 This is in line with the government special three-year plan for youths.
The government of Cameroon is bent on empowering young people as well as improving their livelihoods. This is evident in the special three year plan programme for youths by the Ministry of Youth Affairs and Civic Education which is aimed at enhancing civic education, social and economic integration of young people. It aims to achieve this by providing civic and entrepreneurial training, employment and setting up youth businesses. The plan serves as an umbrella for all related government projects designed for youths. This is to ensure better coherence, monitoring and follow up.
Read also :
Génie militaire : 14 démineurs en fin de stage
Against this backdrop, some 112 youth trainers are currently undergoing training in Douala to accompany the young people achieve their dreams. The training workshop that opened in Douala on the 27 of April lasted five days. The trainers betrained on moral re-armament, entrepreneurship, business management and lot more. After which they are expected to replicate the training in the days ahead.
Read also :
Gestion déchets plastiques : Douala III, future cité écologique
While opening the workshop the head of the Administrative and Social Affairs Division in the Littoral Governor's office Zena Bou Bakary said the trainers will in the days ahead train youths that will benefit from the programme while addingthat the three year special programme targets 1.5 million young people between the ages of 15 and 35 who are seeking vocational or entrepreneurial training, job seekers, the self-employed, and those involved in any activity of collective interest. Out of the target number, 500 will be trained and oriented towards tasks corresponding to their needs every year. As a result, she urged the trainers to take lessons leant seriously as it will go a long way to contribute to the success of the programme.
Read also :
Journée de l'Enfant africain : des attentions pour 10 orphelinats
According to the Littoral Regional Delegate of Youth Affairs and Civic Education, Nang Terrestra Jacques, the programme will be carried out in all the 10 regions and the Littoral region is the first. He added that youths from all four divisions in the Littoral region will be involved.
Read also :
Jérôme Minlend est mort
On his part, MINJEC chief of mission for Littoral, Kuv IV Jose added that the programme ensures synergy of action in the implementation of priority projects specifically dedicated to young people in growth enhancing sectors. It also addresses the development of socio-educational facilities and equipment for the local mobilization, coaching, and mentoring of young people.
Read also :
Edéa : 1,1 milliard F pour l'Hôtel de ville
Same category