South West Regional House of Assembly : First-ever Budget Session Rumbles On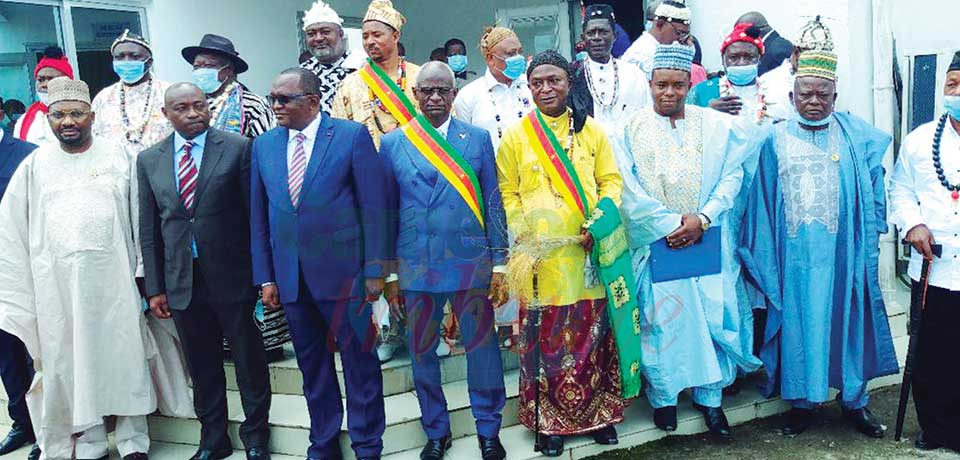 From yesterday till Friday, 86 of the 90 members of the South West Regional Assembly are meeting to have their 2021 budget and standing orders for the three levels of the institution.
After a maiden elective session of 22 December, 2020, the first ever budget session of the South West Regional House of Assembly kicked off yesterday (2 June, 2021). The three-day session will close next Friday, 4 June, 2021. A quorum of 86 members from both Houses of Chiefs and Divisional Representatives answered present with two absences and two born proxies.
Opening the session, the President of the Regional House, Zacheus Bakoma Elango presented their three-day business to include the examination and voting of FCFA 2.750.000.000 budget for 2021, entirely from the State. From the lot, FCFA 1.185.000.000 (or 43 per cent) will go for running expenses and the rest for investment. The President hinted that from the three Billion initially allocated to the South West Region, like other Regions, by the State, FCFA 250.000.000 has already been engaged by the State to purchase furniture and office equipment, rehabilitate the Regional office building as well as acquire an official vehicle for the President of the Regional Executive Council though still to be delivered.
The President explained that emphasis of the 2021 draft budget would lay on operating expenditure, capacity building of members of the executive as well as Regional Councillors. Concerning investment, priority has been given to the execution of governance programme and local development. Other matters to be tabled during the session include the adoption of three standing orders for the umbrella Regional Assembly, the House of Chiefs and the House of Divisional Representatives. Mr. Bakoma Elango urged all members of Committees to keep in mind the Constitution of the Republic of Cameroon, and Law Number 2019/024 of 24th December, 2019, instituting the general code of Regional and Local Authorities.
In a much awaited statement from the State representative who is South West Regional Governor Bernard Okalia Bilai, urged the regional Councillors to...
Same category