Akufo-Addo: Third Time Lucky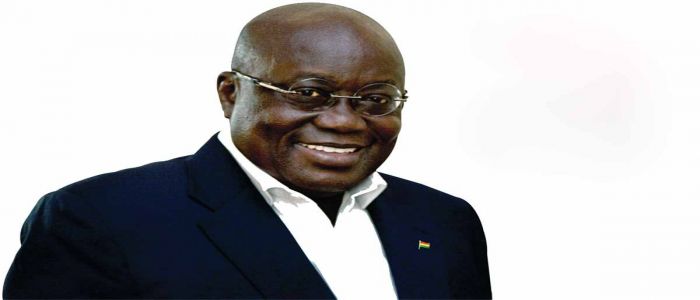 Ghana's democracy in 2016 witnessed another leap forward after power changed hands for the third time in 15 years.
Opposition leader, Nana Addo Dankwa Akufo-Addo, candidate of the New Patriotic Party, NPP, won the December 7, 2016 tightly contested polls after a third trial. He contested and lost the same elections in 2008 and 2012.
President John Mahama called Akufo-Addo to admit defeat. Akufo-Addo won 53.85 per cent of the votes, while President Mahama took 44.40 per cent. Turnout was 68.62 per cent. Ghana has been a multi-party democracy since the end of military rule in 1992. Aged 72 years, Nana Addo Dankwa Akufo-Addo, a human rights lawyer, campaigned for return to multi-party democracy under military rule.
He ran for President on the main campaign promise to build a factory in each of Ghana's more than 200 districts. Addo was elected three times between 1996 and 2008 as Member of Parliament. From 2001 to 2007, he served as Cabinet Minister, Attorney-General and Minister of Justice, and later Foreign Minister under President John Kofi Agyekum Kufuor.
Same category