Creating An African Medicine Agency : Cameroon Praised For Pushing Agenda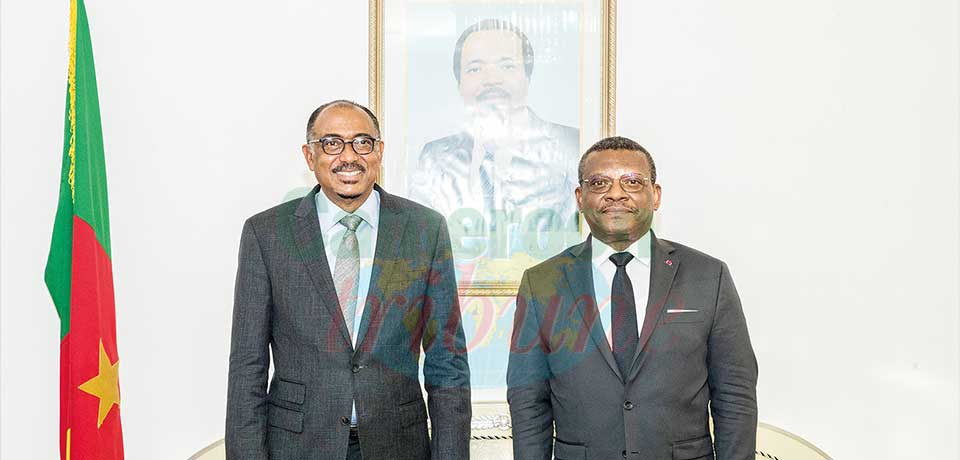 Prime Minister received on June 22, 2021 the AU's Special Envoy for the Agency.
The Republic of Cameroon has been acclaimed for supporting the idea of the creation of an African Medicine Agency (AMA) by accelerating the ratification process of the treaty. The remark was made by the African Union's Special Envoy for AMA, Michel Sidibe after an audience granted him by the Prime Minister, Joseph Dion Ngute on June 22, 2021. The said treaty initially adopted on February 11, 2019 in Addis Ababa, Ethiopia has already been adopted at the National Assembly of Cameroon and is pending promulgation.
Talking to reporters at the end of the audience, Michel Sidibe said, he had an excellent and convivial discussion with the Prime Minister on the process of ratifying the treaty creating the agency. "What was really important is the fact that the Prime Minister was very knowledgeable and shared with us the interest of his country (Cameroon) to be amongst the first 15 countries that will ratify this treaty. It is not just for the health of our people which is so critical because as at today, we don't have even more than 80 million people who receive two doses of Covid-19 vaccines. Economically, it is important," he noted, making comparism with the medicine market vis-à-vis Africa.
With the efforts of Cameroon towards the ratification process on course, the AU Special Envoy said it was logical for them to show appreciation to Cameroon. "We wanted to take advantage to thank the government of Cameroon for already moving the agenda, going to Parliament. Soon, the legal instrument will come to Addis Abba. The African Union is very happy working closely with the government of Cameroon thanks to the leadership of the President, Paul Biya," he explained. Going by hi...
Same category