Mediterranean Sea: 5,000 Migrants Drown Trying To Cross To Europe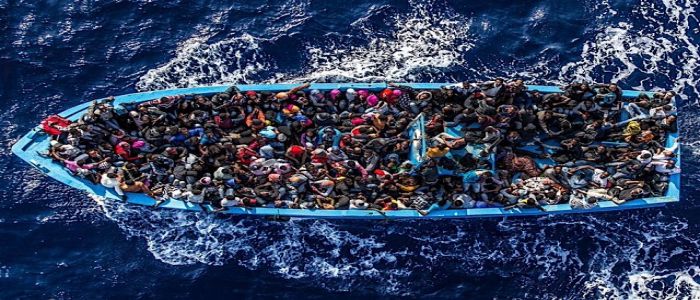 The United Nations Refugee Agency says 2016 was the deadliest for people seeking asylum.
People fleeing war and economic hardship continued their perilous attempts to get to supposed safe havens in Europe in 2016. The BBC cited the United Nations High Commission for Refugees, UNHCR, as saying that last year was the deadliest for the hapless Africans, with 5,000 drowning in the Mediterranean Sea in a bid to cross over to Europe. According to the International Organisation for Migration, IOM, less than 3,800 migrants died in the Mediterranean in 2015.
UNHCR Spokesman, William Spindler, described the increase in deaths as "alarming," attributing the situation to smugglers' practice of sending off thousands of migrants at the same time, thereby making it difficult for rescuers to save them. Other causes were bad weather and the ever riskier boats and tactics to avoid detection. Almost 360,000 migrants entered Europe by sea in 2016, mostly arriving in Italy and Greece, IOM, said. The record number of deaths meant an average of 14 people drowned in the Mediterranean Sea everyday in 2016 despite the overall number of people making the crossing declining. Most people perished on the dangerous crossing from North Africa to Italy after the shorter crossing from Turkey to Greece was closed off earlier last year, sources said.
The UNHCR therefore recommended that legal routes for refugees to reach Europe should include resettlement and family reunification programmes as well as private sponsorship and student scholarships to prevent refugees from resorting to the use of people smugglers.
Same category