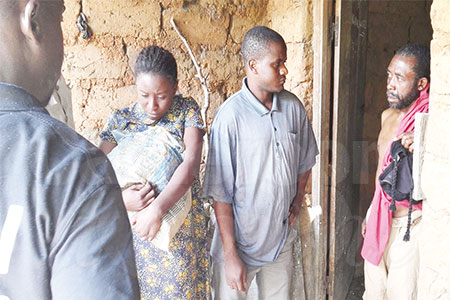 The film is about a bad decision from a father that destroys the destiny of a daughter.
Kiss of Death is a touching story about Nayah (Onyama Laura) who marries a man old enough to be her father. Shot in Chomba village in the North West Region, Kiss of Death tells the story about an intelligent, obedient, humble, beautiful and peace-loving daughter (Nayah). A bad decision from her father changes her destiny. Now Nayah has to move from dreaming of schooling to become a successful career woman to being a housewife at a tender age to her father's friend and age mate.
The film is a deep painful predicament of a young girl whose surest future now is uncertain. For over two hours, viewers will watch how a respectful wife (Nayah) suffers violence and physiological torture from an old man who calls himself her husband. The cold hand of death finally meets Nayah at a village square when she is badly injured by her husband on the head. Featuring mostly Cameroonians as actors and actresses, the producer Ala Leo says he is out to educate and expose some social ills which are still being practiced in the society. Ala Leo believes that education is crucial to reducing the incidence of early and forced marriage. This according to the producer means improving access to quality education for girls as well as educating the general public to change the social norms that enable forced marriages to continue.
In English and Pidgin English languages "Kiss of Death" strives to create awareness on the legislation and rights of girls' at the community, national and global levels. The premier (launching) of this movie will take place on September 24, 2016 in Dallas Texas, USA. The movie was nominated in two categories at the just ended Erans Noirs International film festival in Cameroon.
Same category