Electricity, Water Distribution: Local Small, Medium-size Enterprises Insist On Greater Role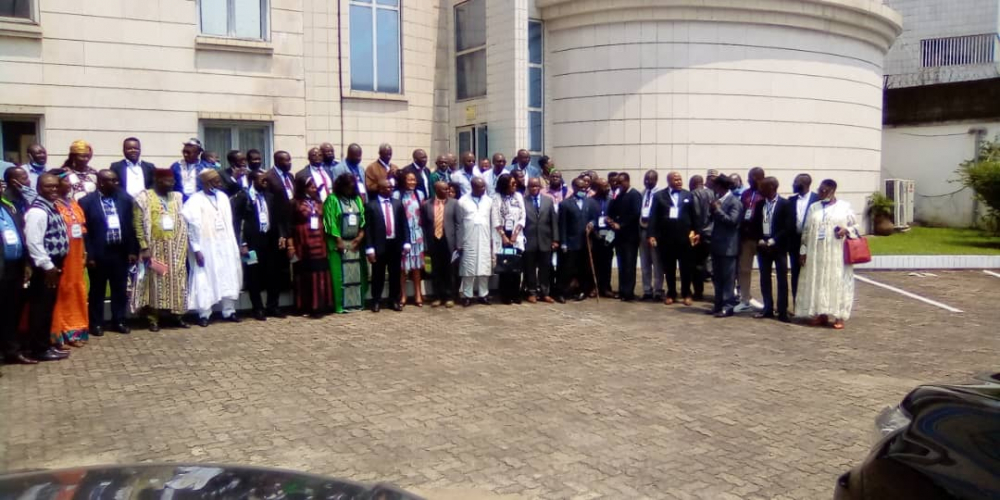 Rising from a meeting in Douala on July 28, 2021, members of ASEELEC appealed to government to enable them to get more involved in the production and supply of concrete electricity poles.
Of late, SONATREL and ENEO, the two main firms involved in electricity production, transmission and distribution in Cameroon, have embarked on the replacement of wooden electricity poles with cast or concrete ones. The former have proven to be of shorter life span, a situation which partly explains the disruptions often noticed in power transmission and distribution across the country.
It is against this background that Cameroonian Small and Medium-size Enterprises, SMEs that make up the ASEELEC association, met in Douala on Wednesday, July 28, 2021. Rising from the general assembly meeting at which a new management was elected, member SMEs pleaded with government to be allowed to become more involved in the production and supply of cast electricity poles to the State; thereby helping in growing the economy.
"Our members have so far served as sub-contractors in electricity and water distribution. We would like to be given more opportunities to produce and supply concrete electricity poles to the State like in some African countries," pleaded ASEELEC new Chair, Lapnet Simon, a polytechnic engineering graduate.
"The Cameroon energy market is quite big, given the low rate of electrification. It is in the interest of the State to permit local electricity and water supply SMEs to win more contracts. This is more so as there can be no industrialization without regular adequate power supply," Engineer Lapnet stated.
Outgoing ASEELEC Chair, Maturin Zebazé, who did not stand for another term, said they were satisfied with the work carried out since 2018, despite challenges. "We believe we played our part in strengthening the role of Cameroon SMEs. We will work with the new executive to ensure that SMEs take their rightful place in Cameroon's new 2020-2030 development vision," Zebazé pledged.
"I am happy the State has re-introduced the use of concrete electricity poles, given the short life span observed with wooden poles. This is the result of our lobbying over the years with the Ministry of Water Resources and Energy. The production of concrete electricity poles by Cameroonian SMEs will create more jobs, thereby boosting the economy," Zebazé noted.
Same category