FECAFOOT Presidency: What Chances For Samuel Eto'o?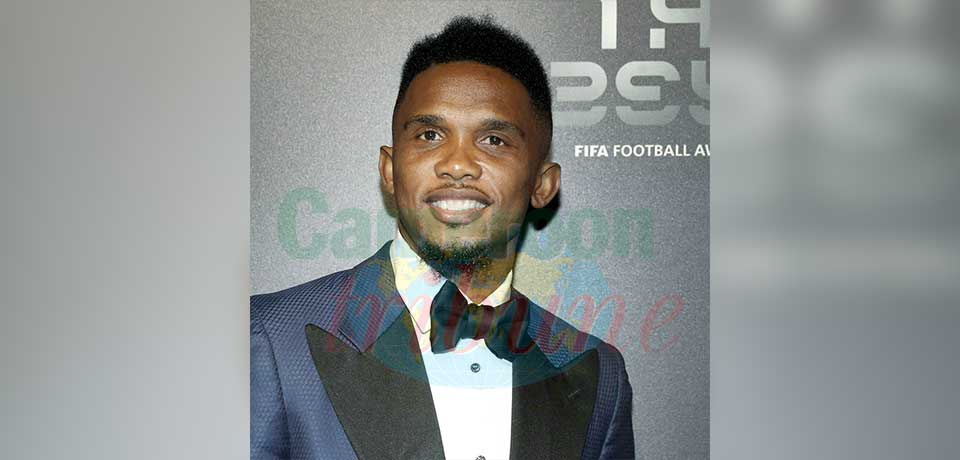 The former Indomitable Lions captain has officially tabled his candidature for the next elections.
It is no longer rumour. Former Indomitable Lions captain, Samuel Eto'o, has officialised his candidature for the post of president of the Cameroon Football Federation (FECAFOOT) during the upcoming 2021 elections. The announcement was made on Tuesday, September 21, 2021. This has put an end to a long period of suspense on whether he will be candidate or not. In his manifesto, Eto'o announced that he has taken the decision to contest for the most prestigious post of football governance in Cameroon for the love of the country and the passion of football.
The former Barcelone striker insisted that there is urgent need for progressive and positive changes to be made to ensure the growth and smooth management of football in the country especially few months to the 2021 TotalEnergies Africa Cup of Nations which will be hosted by Cameroon as from January 2022. He promised to dedicate his salary as President of FECAFOOT to the development of youth football in the country.
The candidature of Samuel Eto'o is faced with stakes and challenges. The candidate will need more than will to face his opponents who have already submitted their files. They are Jules Dennis Onana and Maboang Kessack all former Indomitable Lions and the incumbent President Seidou Mbombo Njoya who was elected CAF's 4th vice president. Rumours of Eto'o's candidacy had been made more complicated by new developments at the Football Federation which suggested the star forward was ineligible to bid for the prestigious post on nationality issues. However, the Electoral Commission of FECAFOOT has said that if any case of dual-nationality comes up, the secretariat and the technical department will examine and act according to the rules and regulations of FECAFOOT.
But the elections proper that are pending due to judicial matters will have to be sorted out because one of the candidates, Emmanuel Maboang Kessack, had earlier blocked the electoral process at FECAFOOT. At the request of the former striker and candidate for the post of president of FECAFOOT, the Chamber of Conciliation and Arbitration (CCA) suspended provisionally the organisation of elections. The electoral process is expected to begin on September 28, 2021with the elective General Assemblies of Divisional Leagues. Maboang Kessack accuses the current leaders, some of whom are candidates for their own succession, of having introduced in the quarreled list about forty fictitious clubs. The problem is whether the elections of FECAFOOT will hold as planned. At the moment, the elections have been billed for December 11, 2021. It is alleged that one of the candidates, Chi Ivo, has withdrawn his candidature and has decided to rally behind Samuel Eto'o.
Same category