Limbe –Buea Site : Actors learn Best Practices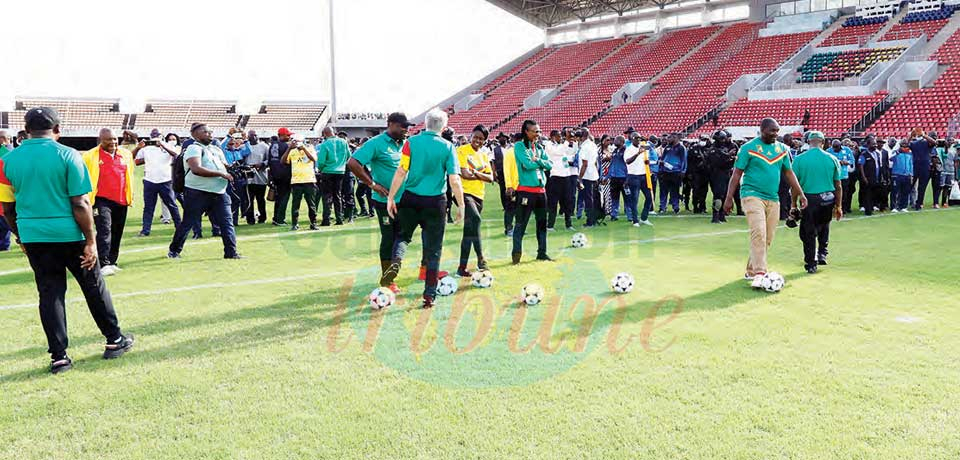 Less than 100 days to the start of the 2021 Africa Cup of Nations actors in the south west Region recently held a workshop with CAF.
Preparations towards the upcoming 2021 Africa Cup of Nations is in top gear as various stakeholders are leaving no stone unturned to ensure a hitch-free event. The competition which will run from January 9 to February 6, 2022 is fast approaching, mounting more pressure on actors concerned.
It is therefore against this backdrop that, a team from the Confederation of African Football, CAF held a seminar on October 5, in Limbe. The main substance of the in-camera meeting with local committee members centred on three major themes; audit of stadiums, management of entry and exit points as well as lawn maintenance.
Participants focussed on the treatment of the playing arena, inspection of the turfs, sitting positions among others. As far as entry and exit points are concerned, it is incumbent for participating teams, spectators as well as football officials to have safe passages in and out of the stadiums with the advent of the COVID-19 pandemic. Hygiene and sanitation is also primordial as an inspection of the lawns was part of the visit in order to ensure a conducive environment for visitors.
To most observers, infrastructure in Buea-Limbe is ready to host any level of competition. The Buea-Limbe site has gained experiences through previous competitions. That is, the Female Cup of Nations in 2016 and CHAN 2021.
The last inspection visit of facilities on the ground by the CAF delegation was on May 27, 2021.

Same category