15th World Malaria Day : Free Intermittent Treatment For Infants Launched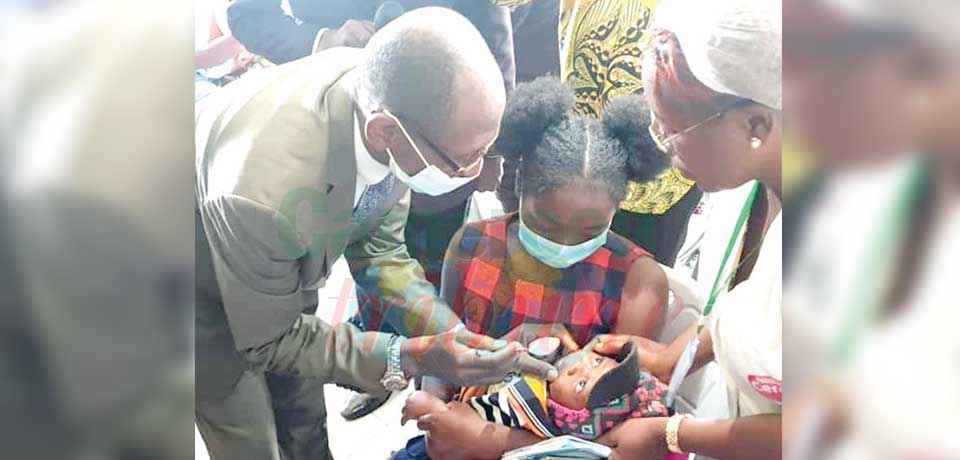 This was during an official ceremony to commemorate the day in Soa in the Mefou and Afamba Division of the Centre Region on Monday April 25, 2022.
Cameroon joined the international community yesterday April 25, 2022 to commemorate the 15th edition of the World Malaria Day on the theme; "Harness Innovation to Reduce the Malaria Disease Burden and Save Lives." On the occasion, the Ministry of Public Health launched an intermittent Preventive Treatment of Malaria in Infants (IPTi) at the Soa Health District in the Mefou and Afamba Division of the Centre Region. The Secretary General at the Ministry of Public Health, Professor Louis Richard Njock launched the chemoprevention nationwide strategy to curb malaria in children less than five years.
In spite of a decrease in malaria related deaths, Professor Louis Richard Njock said the disease remains one of the leading causes of mortality in the country especially amongst children. To stop its evolution, Prof Njock said there is need to adopt the desired behaviour and together effectively participate in the "Stop Malaria, Let's Act Now" advocacy campaign launched last March under the patronage of the First Lady, Chantal Biya.
To reduce the incidence amongst children by 20 per cent, the IPTi is an innovation in malaria prevention strategies which is being delivered through the Enlarged Programme on Immunization Services. The Permanent Secretary of the National Malaria Control Programme (NMCP), Dr Dorothy Achu said each child, as from the age of 10 weeks will henceforth receive a tablet of Sulfadoxine Pyriméthamine (SP) free of charge. The treatment will be repeated during each vaccination contact until the...
Same category