Forensic Investigation : How To Secure Your Signature, Documents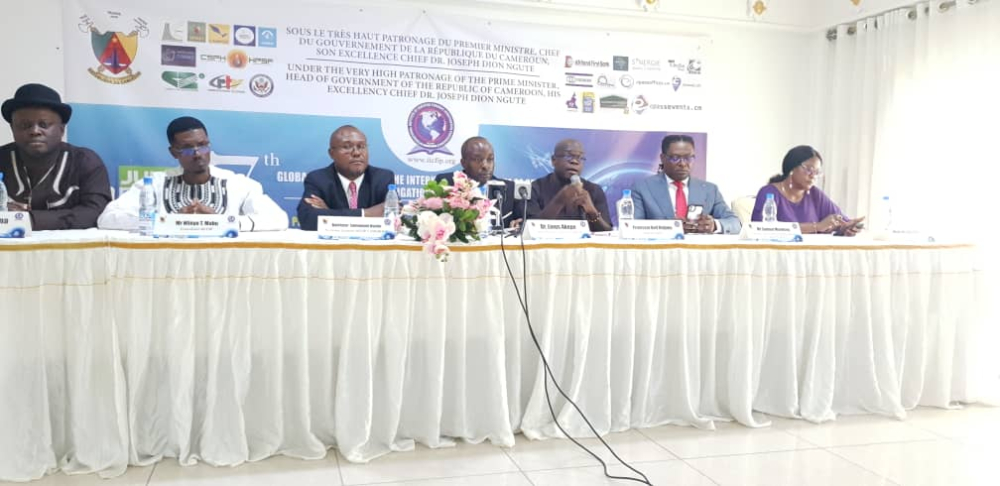 These questions and many more will be answered in an upcoming global conference on Forensic and cyber security in Yaounde.
Preparations are afoot to welcome participants for the 7th Global Conference and Exhibition of the International Institute of Certified Forensic Investigations and Professionals (IICFIP) in Yaounde from July 19 to 21, 2022. During a press conference yesterday June 29, 2022, IICFIP African Continental Director, Dr Akepe Linus Enobi said the conference is open to all users of the internet and banking systems. In the presence of other partners, he underscored that the conference holding under the theme, "New Perspectives in Forensics in the Fight against Corruption, Cyber Terrorism and Financial Crimes in countries", will bring practical technological solutions on how an individual can protect his documents or signature.
The three-day conference, taking place under the patronage of the Prime Minister, Head of Government will be a unique, high-level platform for over 1,500 professionals from more than 30 countries to discuss challenges in the fields of finance, communication, Tele-communication, agriculture, health, public and national security in the digital era.
One of the Digital Experts, Professor Bell Bidjoka, said the conference will focus on four themes; Cyber Security and Misinformation, Digital Transformation, Fighting Corruption and White Collar Crimes and Critical Infrastructure Protection. He reiterated that Cameroon cannot emerge without cleaning its cyberspace. Hence, the need for Cameroonians to know how to use the digital transformation t...
Same category