Buea : Endurance Prescribe To Moslem Faithfuls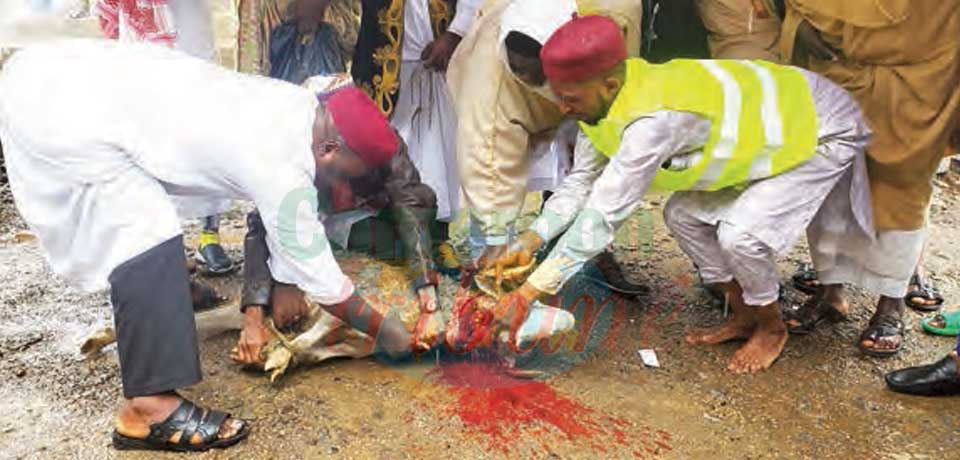 This was on Saturday July 9, 2022 as they marked the Feast of Sacrifice.
Inhabitants of Buea woke up on Saturday July 9, 2022 to a heavy downpour which started at 5 pm the previous day. The rain which caused inundation in many areas and could not be supported with an umbrella. But this did not prevent Moslem faithfuls from making their way to the Buea Islamic Central Mosque where they celebrated the Feast of Sacrifice in a divine service.
His Eminence, Alhadji Mohammed Aboubakar, Chief Imam of the Buea Islamic Central Mosque, in his sermon drawn from the Holy Quran 3: 200 focused on Endurance. He told believers to exercise patience and perseverance as they strive to excel. He made allusion to Prophet Ibrahim who through his endurance, Allah saw in him someone who could be trusted and called him father of all religion. In his old age, his faith was even tested and proven when he obeyed the instruction of Allah to sacrifice his only son. "In life, when you persevere, Allah will definitely compensate you. There should be no rush. Allah will not abandon us if we trust in him and do things the way he wants us to do them," he preached.
The sermon which started at 9 am was wrapped up at 11 am with a special supplication on peace to return in...
Same category