Empowering the Physically Challenged : Handi Education Launched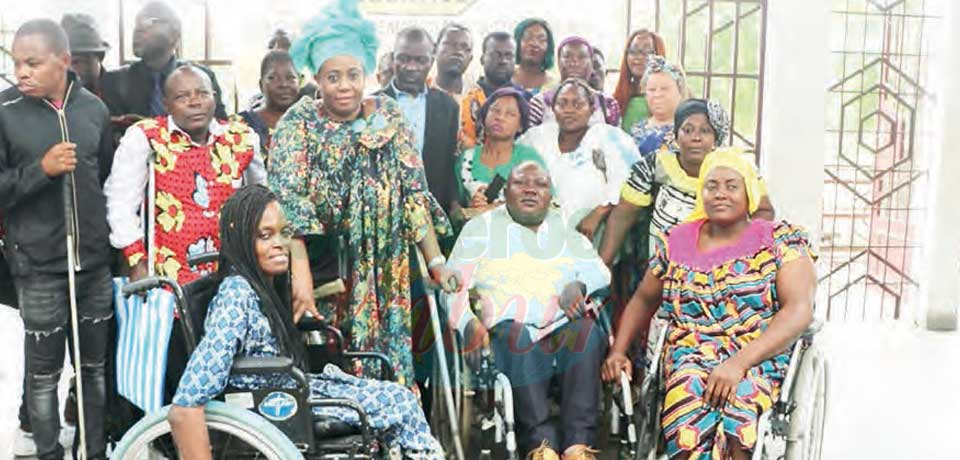 This will go a long way to ensure that all, irrespective of their disability, get the necessary education.
Some physically challenged persons under the banner of the association of the "Handicapes Dynamiques du Cameroun" has launched a programme code-named " Handi Education", with the main goal of boosting the education rate of children with disabilities or children of parents with disabilities. The programme that was launched in Douala on July 15, 2022 will go a long way to contribute to the access to education of students with disabilities or children from disabled parents, it will also ensure that students with disabilities or the children of parents with disabilities enjoy their right to education regardless of the type of disability, provide disabled learners with adapted teaching materials school supplies for the needy and most deserving students with disabilities or from disabled parents. "The development of a country is closely linked to the level of education of its population reasons why we are out to ensure that everybody including the physically challenged gets good education", explained Sielahe Innocent, the delegate of the association of "Les Handicapes Dynamiques du Cameroun. He further added that they are out to push the agenda for the education of physically challenged children and children born of physically challenged parents have to go to school like any other child. He said the programme will involve the training or schooling structures for the visually impaire...
Same category