Literature: When Religion Short-circuits Love, Marriage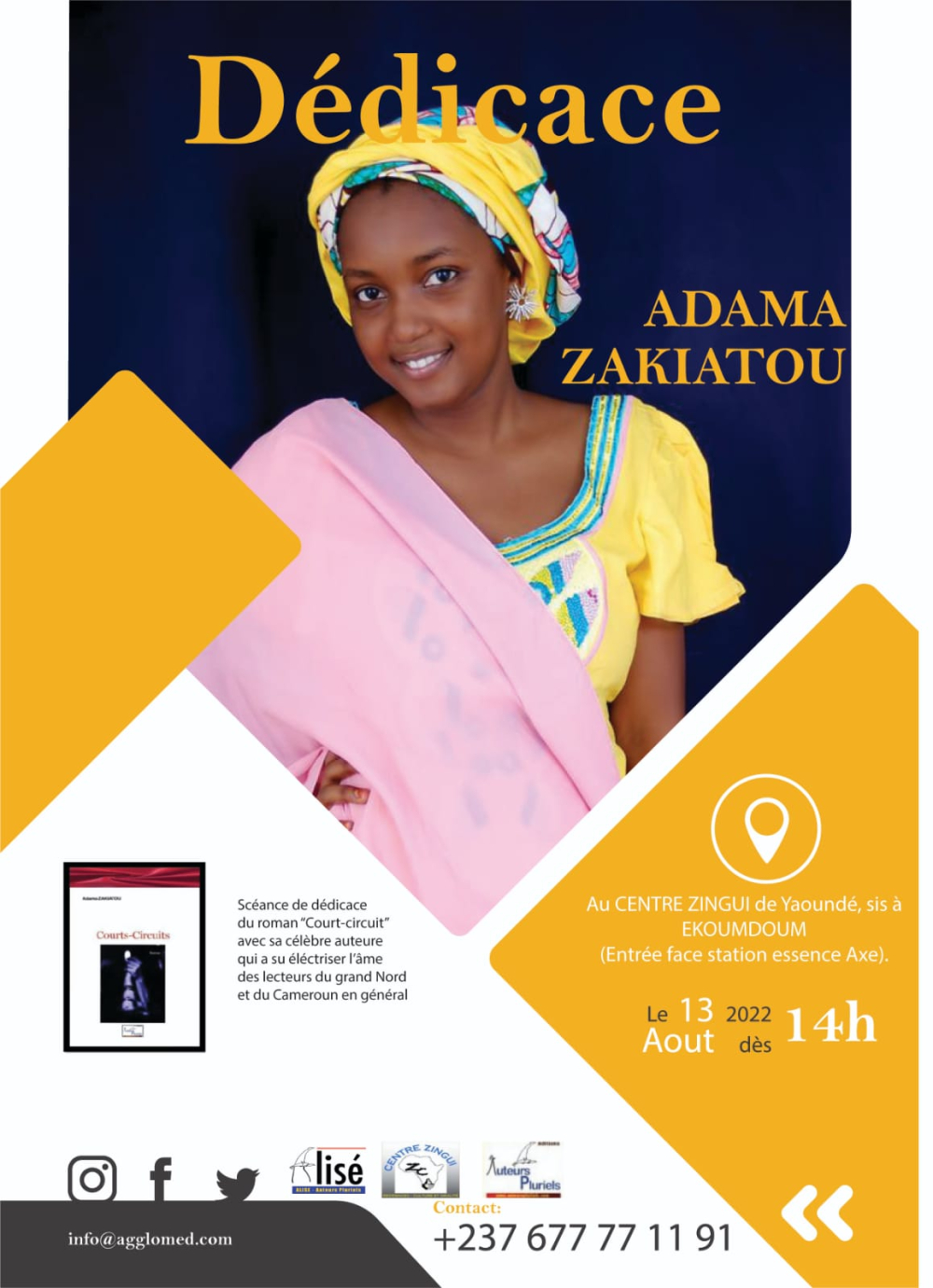 Adama Zakiatou's first novel, "Courts-circuits," was launched in Yaounde on August 13, 2022.
For many young people who spend years studying abroad, their cultures appear to be too far away. To begin to bother about. Until they eventually return home and are confronted with the reality. Especially cultural aspects still considered strict taboos like inter-religious marriage. This is the fate that befalls two amorous young people from contemporary Maroua in Cameroon's Far North Region. Their story is told in the novel, "Courts-circuits" (or Short-circuits) by Adama Zakiatou, which was published in 2021 by Editions Autres Pluriels.
The novel was launched on Saturday, August 13, 2022 in Centre Zingui Theatre, Ekoumdoum, Yaounde. The event was attended by a full house of literary lovers. Including ace theatre act, David Noundji and Francis Beidi, the Chief Executive Officer of Editions Autres Pluriels.
"Courts-circuits" is the story of two young people who come face to face with reality of family influence, religion and destiny. Yves and Saphia return home to Cameroon after years of studies in Tunisia. But are soon faced with a reality they had long forgotten about. As a Christian, can Yves dare marry Saphia, a Muslim? They two opt for a civil marriage as the way out. But it is opposed by Saphia's family. Who have already arranged a husband for her! The consequences that follow are imaginable.
Adama Zakiatou's novel – her very first - seems to throw a challenge at today's young generations across t...
Same category