Bamenda II Council: Maintaining Deplorable Roads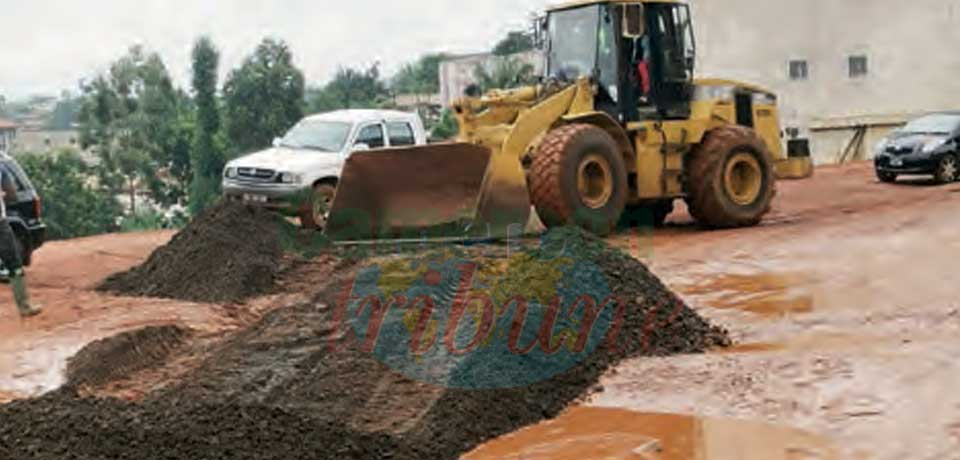 As the rainy intensifies, the state of roads in the city of Bamenda is becoming a call for concern.
It is against this backdrop that the Mayor of Bamenda II, Chenwi Peter is making all affords to ensure that the roads remain passable in his Municipality. In his recent outing on August 12, 2022, the Mayor said the population has been suffering a lot. He noted that the nature of roads has been a hindrance to all plying the roads especially taxis and bike riders as they can't work smoothly because of potholes.
He said they were voted to serve the population reason why he cannot stay indifferent to the sufferings of his population. On his programme, the stretch in front of the D.O's office, Public Security, Regional Taxation leading to Vetinary junction was the target on August 12, 2022. The team made up Engineers ensured that the road was rehabilated using gravel to avoid rain from washing it away. Mayor Chenwi said the population has been suffering on daily basis with many going late to their job sites because of congestion along the bumpy roads.
To Mayor Chenwi, the role of the council is to ensure that the roads are maintained while waiting for proper construction in the days ahead. His prayer is that the project be realised soonest so as to ease circulation in the city. He intends to ensure that the population gets the best from the Council. So far, he has been doing a lot in providing even portable water, medical equipment to neighbourhoods and medical facilities in his Municipal...
Same category