Equatorial Guinea : General Elections In November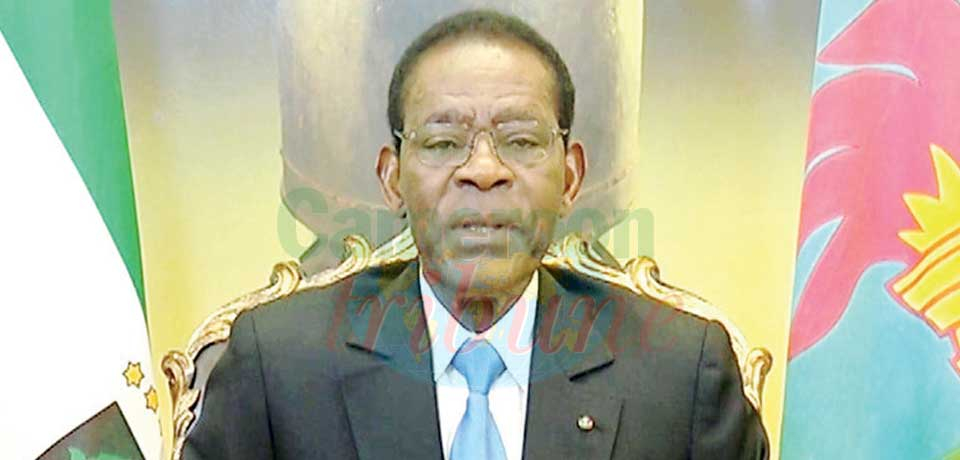 This follows a presidential decree signed on Tuesday bringing forward the elections by six months.
Voters in Equatorial Guinea will go to the polls on November 20, 2022 to elect a new president and parliament. The information was made public on Tuesday, September 20, 2022 following a presidential decree signed by the Head of State, Teodoro Obiang Nguema Mbasogo. "Presidential, Chamber of Deputies, Senate, and municipal elections are called for November 20, 2022," state television broadcast. The decree comes on the heels of an approval by the country's legislature.
The reasons for the anticipation of the presidential elections was justified in Tuesday's decree by the need to group together costly polls in the midst of an economic crisis due to the war in Ukraine, COVID-19 pandemic, increasing high cost of living and a fall in the prices of hydrocarbon products in the international markets which the country highly relies on to boost the economy.
The November 20, 2022 general elections are expected to be that of suspense as many questions are being asked on whether the incumbent Teodoro Obiang Nguema Mbasogo will run for a sixth mandate or will step down for the vice-president and minister of defense, Teodoro Nguema Obiang Mangue. In the days ahead, the ruling Democratic Party of Equatorial Guinea (PDGE), after falling to designate a presidential candidate during the November 2021 congress of the party is expected to meet for an extra-ordinary congress during whi...
Same category