Chantal Biya International Cycling Race: Cameroonian Flagbearers Unveiled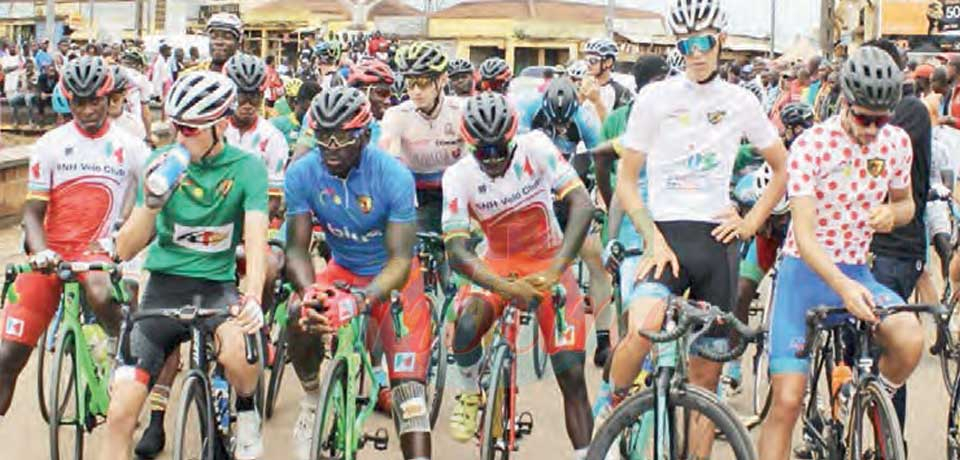 The list of 15 cyclists was made public by the Technical Department of the Cameroon Cycling Federation on Saturday September 24, 2022.
Organisers of the Chantal Biya International Cycling race have unveiled the list of 15 cyclists who will represent the country in the upcoming 22nd edition of the competition that will kick off in Garoua on October 2, 2022. The athletes are from three clubs notably SNH Velo Club, FAP Velo Club and the Cameroon national cycling team. The cyclists from the three teams are already in Garoua where they are getting used to the environment before the kick off of the race. Report say the athletes arrived in Garoua on September 25, 2022 on board a Camair-Co flight. The three Cameroonian teams had a recognition session of the circuit which is the first lap of the competition. The Cameroonian athletes are in camp for the past one month in order to ensure the best result in the competition. As part of their preparations the cyclists have taken part in several national races to be on top form before the race. At the level of the administration, several preparatory meetings have been held in the different towns that will receive the race. At the initiative of FECACYCLISME and the Meyomessala Council, the Minister of Arts and Culture, Bidoung Mkpatt will mobilise artistes from the country and the national orchestra as well as a podium car for a cultural display at the Meyomessala c...
Same category