Enhancing Partnership Ties: West Governor, EU Delegation Concert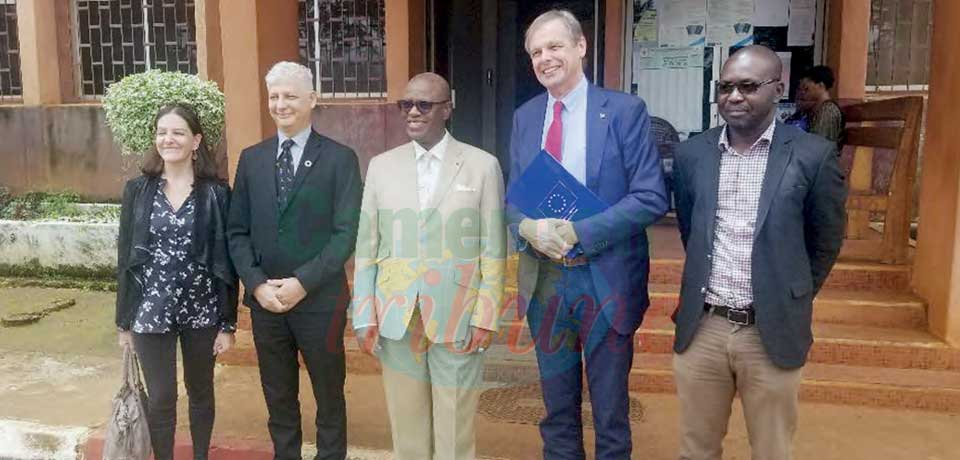 Awa Fonka Augustine and Philppe Van Damme discussed some developmental projects within the region during an audience on September 21, 2022.
C ommunity development was at the centre of discussions during an audience West Regional Governor, Awa Fonka Augustine, had with the Ambassador, Head of Delegation of the European Union in Cameroon, Philippe Van Damme on September 21, 2022 in Bafoussam. The EU official was on a working visit to the region and was accompanied by a four-man delegation comprising the Head of Civil Protection and Humanitarian Aid Operation at the European Union Office in Cameroon, Serge Tigwende Soubeiga. The in-camera audience provided an opportunity for Governor Awa Fonka and the EU delegation to talk about partnership and cooperation programmes based on European Union development policies, civil society organizations and non-state actors' activities. Both parties also exchanged views on how to strengthen their participation in the development process in the West Region with focus on helping the internally displaced persons (IDPs), as the result of the socio-political crisis in the Northwest and Southwest Regions. Talking to the press after the audience, Ph...
Same category