West : Regional Council Adopts Supplementary Budget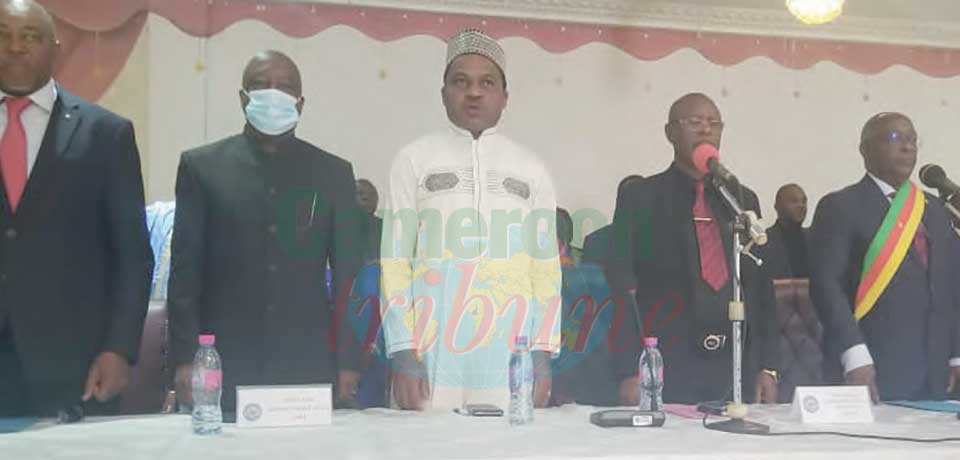 This was during an ordinary session of the institution presided at recently by its President Dr. Jules Hillaire Focka Focka.
Councilors of the West Regional Council, meeting in an ordinary session from September 28 to 30, 2022 have adopted the supplementary budget of the institution. The budget of the Council moved from FCFA 4.6 billion to 5.6 billion, which Councillors said will be used in achieving the socio-economic development of the region. The supplementary budget was adopted during the second ordinary session of the Council presided at by the Regional Council President, Dr.Jules Hillaire Focka Focka, in the presence of the West Regional Governor, Awa Fonka Augustine.
Speaking both at the opening and closing ceremonies, the Council's President noted that the only sole source of revenue for the Regional Council is from the local decentralisation fund. He announced that the second ordinary session was a big chance for the joint efforts of councilors to discuss development prospects and the implementation of certain recommendations on community advancement. Dr. Focka Focka, said amongst the deliberation was one for the Councilors to authorise the President of the Regional Council to obtain a loan from the Special Council Support Fund for Mutual Assistance (FEICOM). He said the loan will help in acquiring bulldozers for the digging and rehabilitation of earth roads in the region.
Other issues discussed during the session was the re-allocation of the budget to improve socio-economic development in the region, allocation of b...
Same category