UB Students Urged To Resume Classes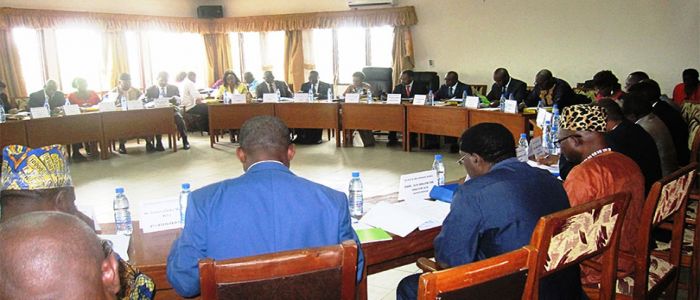 The budget session for 2017 was an occasion for officials to invite students to return to classrooms.
Speaking after the budgetary session of the University of Buea that held last week, the Vice Chancellor of the university, Prof. Nalova Lyonga said the money will be used to construct more classrooms and setup more laboratories as the need is rife since the university has to carry out research and dispense knowledge. She called on the students and teachers to return to a better state of mind and shun falsehood. "We are hoping that the psychology of the students and the teachers will come back to normal so that everybody can be in class without fear," she said.
The council which serves as the board of directors of the university also decided to modify the calendar of the academic year, adding six weeks to make up for the time lost due to the strike action. Classes were expected to resume on Monday, February 6th. The council which was meeting in its 33rd session also endorsed the advancement and promotion of some academic staff. Some 28 staff benefitted from advancements whereas 50 were promoted to higher ranks.
Other items on the agenda included the examination of the execution of the 2016 budget, the examination of the financial report from the accounting officer and financial controller as well as other matters pertaining to the life of the university. The meeting was presided over by the Pro-chancellor of the University of Buea, Professor Maurice Tchuente.
The budget of the University of Buea for 2017 stands at FCFA 11 billion, witnessing about a nine per cent increase from that of last year which stood at FCFA 9.6 billion. The budget was adopted by the council of the university which met on Wednesday February 1st in the board room of the faculty of science.
Same category