Festival universitaire des arts : les cop's exposent leur talent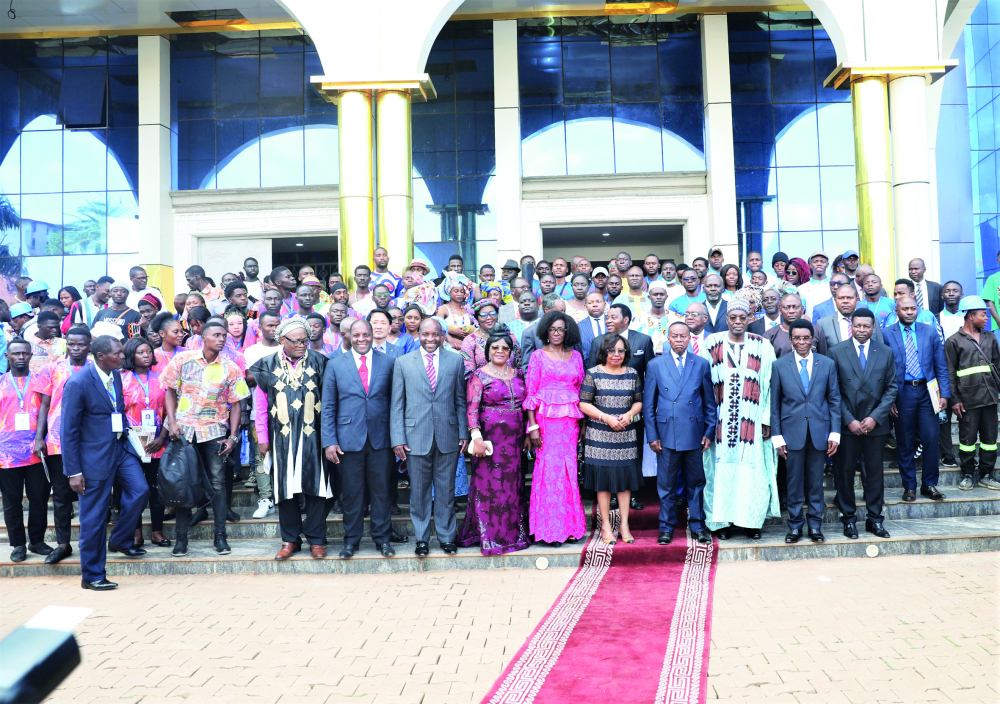 Les étudiants des universités d'Etat et instituts privés de l'enseignement supérieur laissent s'exprimer leur fibre artistique depuis hier à l'Institut universitaire Siantou à Yaoundé.

L'Institut universitaire Siantou à Yaoundé est « The place to be ». Depuis hier, le campus de Coron bouillonne de monde. Près d'un millier d'étudiants à l'âme d'artistes, issus des 11 universités d'Etat et instituts privés de l'enseignement supérieur, prennent part à la huitième édition du Festival universitaire des arts et de la culture (Unifac). Pendant trois jours, ces jeunes pétris d'imagination dans les différentes disciplines artistiques et culturelles vont rivaliser d'adresse et d'agilité dans une ambiance de fair-play, de convivialité, de brassage et de saine émulation à la recherche de l'excellence. Et ce, dans les disciplines comme le dessin, la peinture, la chanson, les danses traditionnelles, la citoyenneté, l'entrepreneuriat culturel, le slam, la photographie d'art et le stand-up.
Pour rehausser l'image de ce rendez-vous artistique d'envergure de la communauté universitaire, le Pr. Jacques Fame Ndongo, ministre d'Etat, ministre de l'Enseignement supérieur a donné le ton de ce festival en président personnellement la cérémonie d'ouverture dans une salle comble. Il était accompagné de ses homologues des Enseignements secondaires, de l'Emploi et de la Formation professionnelle, et du président directeur général de l'Institut universitaire Siantou, Lucien Wantou Siantou. D'après le Pr. Fame Ndongo, « la diversité culturelle est le socle de notre spécificité, de notre créativité et de notre génie. Chers étudiants, en choisissant le domaine des Arts et lettres, vous devenez immortels. » Durant le festival, les cop's sont donc appelés à valoriser cette diversité culturelle et de faire preuve du vivre ensemble « si cher au président de la République », comme l'a rappel&...
Same category