2022/2023 MTN Elite Two : First Phase Ends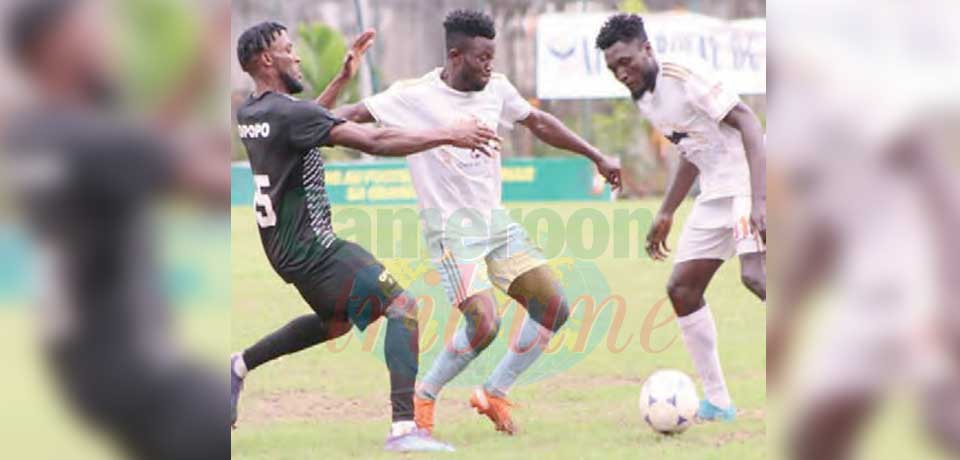 After match day 13 played over the weekend, Unisport is leading with 21 points but the winner will only be confirmed after Foncha Street (18 points) play their delayed match.
The first phase of the 2022-2023 MTN Elite Two championship came to an end over the weekend after match day 13. At the end of this playing day, Unisport took the lead on the standings with 21 points following their 2-1 win over Aigle of Moungo. In all twelve matches played, Unisport has won six, drawn three and lost three. The club is followed by AS FAP with 20 points. The Yaounde-based club played a goalless draw with Ofta to sit on this comfortable position. The third place is being occupied by newly promoted side, Victoria United with 19 points (six matches won, one draw and five lost)
Seeing Unisport and AS FAP as well as Victoria United at the top tells of the competitiveness of the championship. This is because during the early days of the first phase, they were nowhere to be found in these prestigious positions. Rather, clubs like Racing, Aigle Moungo and Foncha Street were reigning. This tells of the eagerness of all the clubs to move up to the first division and rub shoulders with big wigs.
Nonetheless, Foncha Street that now sits on the eighth position with 18 points have an opportunity to bounce back to take the lead of this first phase given that they still have a delayed match against Dynamo. If they win this game, they will climb up to 21 points, just like current leaders Unisport. But to torpedo U...
Same category