GCE Mock Examination : Assessment Ongoing Nationwide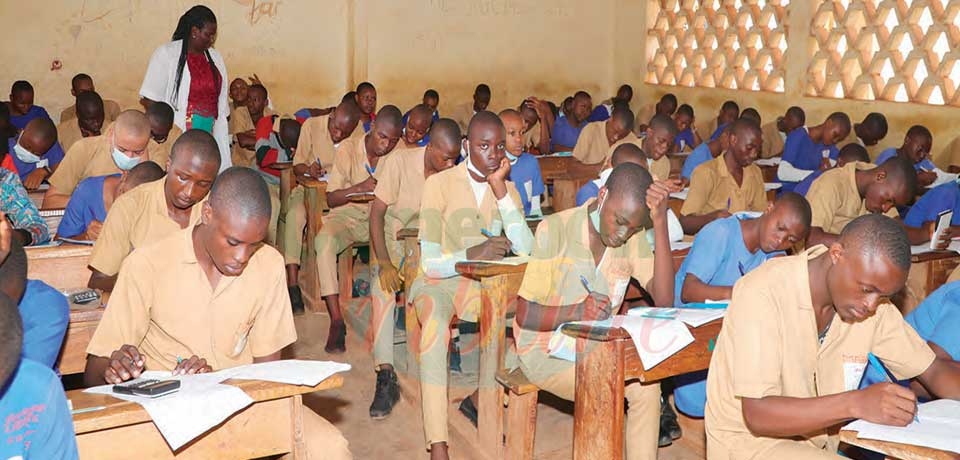 Advanced and Ordinary levels candidates will round off writing sessions next week in different schools in the country.

Silence! Candidates for the 2023 General Certificate of Education (GCE) examinations Advanced and Ordinary Levels are currently undertaking the mock examinations in different schools in the country. According to the school calendar, the mock examination, which is taken as practice before the official GCE examination is expected to end next week in all schools nationwide. A tour to some exams centres in Yaounde reveals a hitch-free mock exercise.
Yesterday March 22, 2023 at the Government Bilingual High School Etoug-Ebe, Yaounde, Ordinary Level candidates were seen writing Citizenship paper II. Serenity reigned as candidates answered questions such as; What is the meaning of corruption as a canker worm? Identify forms of corruption in Cameroon? What is the importance of Citizenship Education? What do you understand by the Highway Code? What are the criteria for the creation of administrative units in Cameroon? Upper Sixth Science students were undertaking the Pure Mathematics and Mechanic paper III subject. A look on their faces under a facemask, suggested that a lot of calculations were taking place.
The Principal of Government Bilingual High School Etoug-Ebe, Yaounde, Catherine Batcha epse Foju said some 446 students were undertaking the mock examination at the Ordinary Level while 640 were doing so at the Advanced Level. Catherine Batcha said the school administration has set the exams in the same manner in which the GCE exams are organised in respect to the time duration of each subject, nature of the exams question amongst other things. The mock session, which runs for two weeks, will end on Monday March 27, 2023. According to the Principal, it is like a mini GCE session ahead of the main examination which starts on May 2, 2023 with practical sessions...
Same category