Business Meetings: Over 600 Appointments Confirmed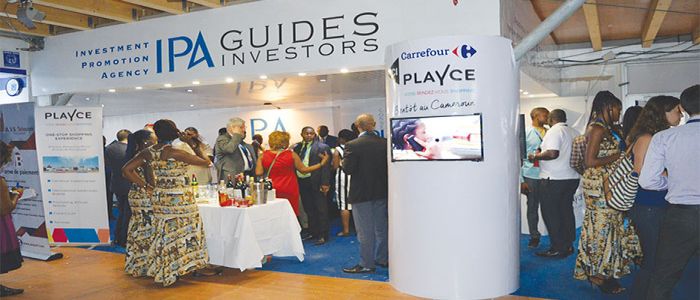 Out of over 800 business meetings scheduled, 600 were endorsed, with 400 answered participants attending.
The balance sheet is positive. In the beginning was 800 encounters expected. By the start of the sixth International Exhibition for Enterprises, SMEs and Partnerships, PROMOTE on February 11, 2017, over 600 business meetings were confirmed. The expo just ended yesterday February 19, 2017, with Business Meetings Unit Supervision Team glad at the the results. In all, over 400 business encounters held at the Emani International Stand where a furnished lounge with internet connection and stepped up security was set up for the purpose. Organisers suppose that other 200 appointments held in different stands or out of the fair site, as the case has always been. Besides B2B encounters, the Business Meetings Unit Supervision Team also organised over 1,300 matchings. The match-making exercise saw organisers of PROMOTE, proposing and connecting business persons according to desired sectors. The meetings held according to the availability of the business persons and in some cases, were modified to meet growing business pressure. "The feedback for B2Bs was positive. We cannot however give exact figures of who met with who," Shandy Mopia, Chief of Service for Business Meetings said.
PROMOTE, she explained, is an active networking platform, an exceptional deposit of contact and information which help to initiate and strengthen business. The privileged platform for professional exchanges works to benefit companies through exposure. The trade mission offered enterprises an opportunity to make strong, profitable, advantageous and fruitful partnerships in Central Africa Sub-region, Africa, America and Europe.
The concept of PROMOTE 2014 where business persons focused on the buying and selling of their products was modified this year, with organisers insisting on networking and partnerships. Shandy Mopia, said; "B2Bs are not for commercial activities. Our aim is to connect business persons to seal deals on the provision of raw material, distribution of goods, sharing of technology, exchange of experience, networking and for funding ventures." Highly solicited sectors were agro-industries, infrastructure, public works, mines, fashion, handicraft, cosmetics, digital economy, Information and Communication Technologies, telecoms, water and energy and service providers, with agro-industries, energy and Information and Communication Technologies topping the chart. The Business Meetings Unit Supervision Team said figures of the networking meetings and activities were forwarded to the Investment Promotion Agency for consolidation.
Same category