Cup of Cameroon : Eighth Finalists Known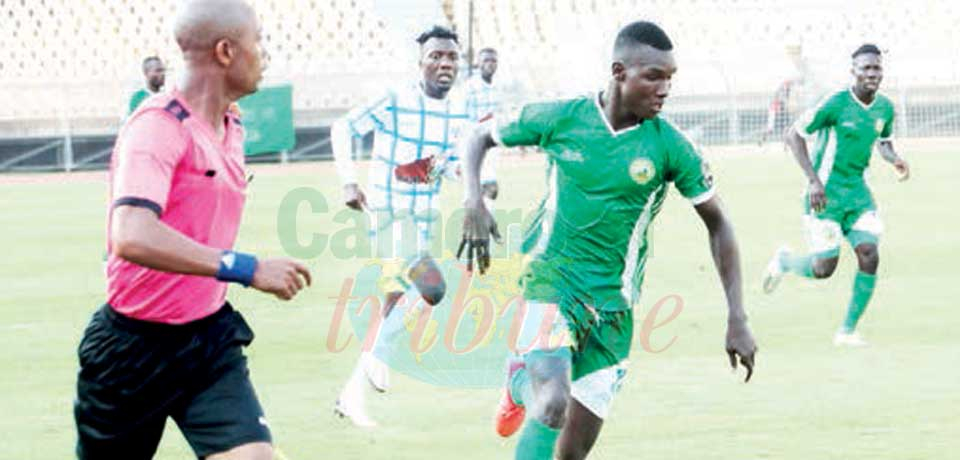 16th final matches of the competition were played last weekend in stadiums across the country producing surprises.
The teams that will participate in the eighth finals of the 2023 edition of the Cup of Cameroon are already known. This is the outcome of the 16th finals of the competition that took place in stadiums across the country last weekend. The surprise of last weekend's 16th finals was the fall of some big teams in the national championship. Vice champions of Cameroon, Bamboutos FC of Mbouda have been eliminated from the 2023 Cup of Cameroon race.
The West Regional outfit lost 2-1 to Stade FC of Bandjoun on Saturday June 3, 2023 at the Kouekong Stadium. It was a bitter pill to swallow for the fans of Bamboutos FC of Mbouda FC given that Bamboutos FC failed to win the Elite One 2023 play-offs. The defeat is seen by many as a sad end of season for the Mangwa Boys and their fans. Stade Renard of Melong eliminated AS Fortuna beating the Mfou team 2-0 at the Japoma Annex Stadium 2. Fovu of Baham humbled Astres of Douala 3-0 at the Kouekong Annex Stadium. PWD of Bamenda humiliated Fauve Azur Elite of Yaounde 4-0 at the Kouekong Stadium in Bafoussam.
This notwithstanding, some continue to show their supremacy as the given the stakes of the competition. At the CAF Excellence Centre in Mbankomo, Colombe of Dja and Lobo beat Pouma FC 3- 1 at the CAF Excellence Centre in Mbankomo on Friday June 2, 2023. In the other match, TKC Yaounde lost to Stade Bertoua 3-0. Eding Sport FC beat Krimi FC of Garoua 1-0 at the Bertoua Municipal Stadium to qualify for the eighth finals. In the other matches, Hilltop Strikers of Bamenda beat Foudre of Akonolinga 1-0 at the Kouekong Stadium Akonolinga. Dynamo FC of Douala in their top form beat ISHOSA 2-1 at the Kouekong Annex Stadium. A...
Same category