Veritable Investment-attractive Sector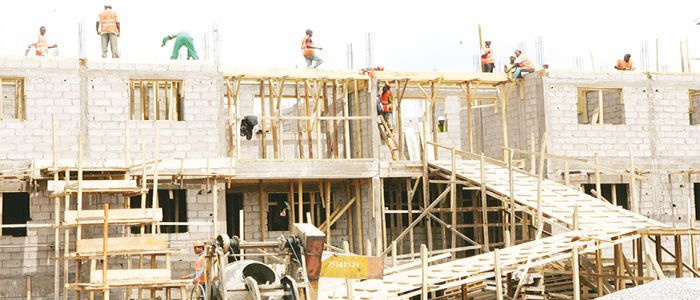 Either as contractors, control engineers or even financiers, potential investors have a wide-range of choices in Cameroon's public works domain.
The public works sector in Cameroon is full of opportunities for potential investors. It is evident that for any economy to grow, its infrastructure must be stepped up. Cameroon is on the path to jumpstarting its economy, with 2035 set as the target to attain emergence. The vision is already set on the Growth and Employment Strategy Paper. The Three-year Emergency Plan is another government's mechanism to change the face of the country, with numerous infrastructure projects earmarked and ongoing. That government allocates the highest budget to the Ministry of Public Works, (FCFA 462 billion this financial year) attests to the importance it attaches to infrastructure development.
Developing a project means bringing in people of the sector on board. Contractors, control engineers and even financiers are therefore indispensable in the execution chain of public works projects like roads, construction of bridges, public edifices, schools and hospitals. The public works sector is therefore a veritable investment-attractive sector. Cameroonians have embraced the sector to meet ends or answer vocational and or professional calls. The Ministry of Public Works in some cases, has expressed delight as young Cameroonians have proven their worth on some public works projects. The case of the Manyai Bridge on the Yaounde-Douala highway that collapsed and underwent rehabilitation works is evident. Ongoing projects like Kumba-Mamfe road covering 150.8 km costing about FCFA 79 billion, first phase of the Yaounde –Douala express way and the Kribi-Lolabé express way of 433 km whose cost is FCFA 250 billion are rare opportunities for investors in the sector. The imminent rehabilitation of the Babadjou- Bamenda 52 km road whose contract has already been awarded, Yaounde-Bafoussam- Babadjou 241 km road, Maroua-Mora 62 km road, Mandjou-Ekoka...
Same category